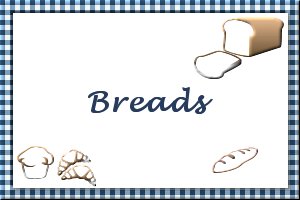 Bacon Cheese Muffins
Submitted by: AngelBreath
1/2 pound bacon
vegetable oil
1 egg, beaten
3/4 cup milk
1 3/4 cups all-purpose flour
1/4 cup sugar
1/2 cup crunchy, nugget cereal
1 cup shredded Cheddar cheese
Cook bacon, drain but reserve dripping, if necessary add vegetable oil to measure 1/3 cup total. In a small bowl combine dripping oil, egg and milk and set aside. Crumble bacon, set aside. In a large bowl, combine dry ingredients, make a well in center. Add wet mixture all at once. Stir just until moistened. Batter will be lumpy, stir in cheese, bacon and cereal. Fill greased or lined muffin cups 3/4 full. Bake at 400°F for 15-20 min. Servings: 12 muffins.

Bacon and Onions Muffins
Submitted by: AngelBreath
1/2 pound bacon, diced
1/4 cup chopped onion
2 1/4 cups unbleached flour, sifted
3 teaspoons baking powder
1/2 teaspoon baking soda
1/2 teaspoon salt
2 large eggs, slightly beaten
1/3 cup milk
1 cup dairy Sour cream
sesame seeds
Fry bacon until crisp in skillet. Remove with slotted spoon and drain on paper towels. Sauté onion in 1 tbsp bacon drippings until tender (do not brown). Set aside to cool and drain. Sift together flour, baking powder, baking soda and salt in large mixing bowl. Combine eggs, milk and Sour cream in small bowl; blend well. Add all at once to dry ingredients, stirring just enough to moisten. Stir in bacon and sautéed onion. Spoon batter into greased 2 1/2inch muffin-pan cups, fill 2/3rds full. Sprinkle with sesame seeds. Bake in 375°F. Oven 18 to 20 minutes or until golden brown. Serve hot with homemade jelly or jam.

Savory Wild Rice Dinner Muffins
Submitted by: AngelBreath
2 cups wild rice pancake/waffle mix, (arrowhead mills)
1/4 cup Parmesan cheese
1 teaspoon Italian seasoning
1/2 teaspoon garlic powder
1 egg or egg replacer
2 tablespoons unrefined vegetable oil
1 1/2 cups milk or milk substitute
1/2 teaspoon sea salt (optional)
Preheat oven to 400°F. Stir dry ingredients together. Beat liquids together in a separate bowl. Add dry mixture to liquids and stir well. Divide into 12 oiled muffin tins and bake for 20 minutes or until done. Servings: 12 muffins.

To submit your favorite recipes to be included in the Garden of Friendship Recipe Book, please email them to Barbiel
Background graphics made especially for the Recipes Committee of the Garden of Friendship by Valatine