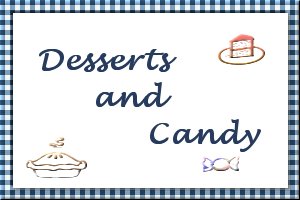 Buttermilk Pound Cake
Submitted by: Sugie
2 cups flour
1/4 teaspoon baking soda
1/2 teaspoon salt
1/2 pound butter
2 cups sugar
4 egg yolks
2/3 cup buttermilk
1 1/2 teaspoons lemon extract
4 egg whites

Preheat oven to 350°F. Mix flour, baking soda and salt together in a bowl and set aside. Cream together butter and sugar in another bowl. Beat in the egg yolks one at a time. Add 1/2 cup of the flour mixture and, when well mixed, beat in 3 tablespoons of the buttermilk. Repeat until flour and buttermilk are usedup, beating well after each addition. Stir the lemon extract into the batter. In a separate bowl, beat the egg whites until they form stiff peaks. Gently but thoroughly combine the egg whites with the batter. Pour batter into a well-greased 10-inch tube cake pan. Bake in 350°F oven for about one hour or until a knife inserted into the cake comes out clean. Let the cake cool in the pan for about 5 minutes and then turn it upside down on a serving platter or rack and gently lift up the pan to free the cake. You can sprinkle Confectioner's sugar on the cake if you like.
The Skinny: Use your favorite sugar and egg substitutes. Despite its name, buttermilk is surprisingly low in fat and calories.

Cream Cheese Frosting
Submitted by: Unicorn
1 3-ounce package softened cream cheese
1 tablespoon milk
1 teaspoon vanilla
1 dash salt
2 1/2 cups powdered sugar
Mix cream cheese , milk , vanilla and salt. Gradually beat in powdered sugar until smooth.

Molded French Cream Cake
Submitted by: Wolfmama
1 cup sour cream
1 cup heavy cream
3/4 cup superfine granulated sugar
1 package unflavored gelatin
1/4 cup water
8 ounces cream cheese
1/2 teaspoon vanilla
Brush 4 cup mold lightly with vegetable oil. Combine sour cream and heavy cream in medium saucepan. Beat in sugar; place on very low heat to warm. Sprinkle gelatin over water in cup to soften. Place cup in saucepan with hot water to dissolve and liquify. Stir into warm cream mixture and remove from heat. Beat cream cheese until soft in medium size bowl. Stir in the cream mixture gradually with vanilla, blending thoroughly. Pour into prepared mold. Refrigerate 4 hours or until firm. To unmold, dip mold into hot water for about 10 minutes. Then invert and shake cream gently onto serving plate. Return to refrigerator until ready to serve. Serve with fresh sliced berries.

To submit your favorite recipes to be included in the Garden of Friendship Recipe Book, please email them to Barbiel
Background graphics made especially for the Recipes Committee of the Garden of Friendship by Valatine