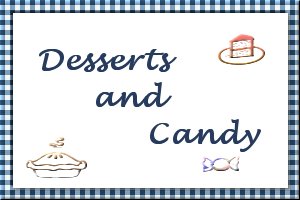 Brownie Fudge
Submitted by: Jezebel Jen
Brownie Base:
1/2 cup cocoa
1/2 cup + 2 tablespoons margarine
1 cup granulated sugar
2 eggs
1 teaspoon vanilla
1/2 cup flour
1/2 cup nuts
Fudge Topping:
2/3 cup evaporated milk
1 2/3 cups granulated sugar
1/2 teaspoon salt
1 3/4 cups mini marshmallows
1 1/2 cups semisweet chocolate chips
1 teaspoon vanilla
1/2 cup nuts (optional)
Preheat oven to 350 degrees. Grease a 8 inch square pan. Melt margarine in a heavy saucepan over low heat. Add cocoa. Stir until smooth. Set aside. Place sugar and eggs in a mixing bowl. Beat until light and fluffy. Stir in vanilla, flour and nuts. Pour into greased pan. Bake 25 minutes. Start making the fudge topping when the brownies have baked for 25 minutes. Bake the brownies for another 10 to 15 minutes while you make the Fudge. Combine milk, sugar and salt in a medium saucepan and bring to a boil over medium heat. Boil for 5 minutes. Remove from heat. Add balance of ingredients and stir until all melted. Pour over the still hot brownie base. Cool in pan. NOTE: Timing is important. For the fudge to properly adhere to the brownies, they must both be hot. It takes about 10 to 15 minutes to make the fudge. It takes about 35 minutes to cook the brownies. I have never overcooked these brownies -- it is a very moist recipe.

Chocolate Chip Squares
Submitted by: Jezebel Jen
2 1/4 cups all purpose flour
1 teaspoon baking soda
1/2 teaspoon salt
1 cup canola oil
1 cup granulated sugar
3/4 cup packed light brown sugar
1 large egg
2 1/2 teaspoons white creme de menthe
1 1/3 cups semisweet chocolate chips
1/2 cup semisweet chocolate chips for topping
Preheat oven to 350 degrees. Lightly grease a 9x13 inch pan. Combine the flour, baking soda, and salt. In a large bowl, with mixer on medium, beat oil and the sugars until smooth. Beat in the egg. Beat in the creme de menthe. Gradually stir in the dry ingredients. Fold in the 1 1/3 cups chocolate chips. Scrape unto the prepared pan and spread evenly. Bake for 15-20 minutes, or until golden. Sprinkle 1/2 cup chocolate chips over the crust. Let stand for 3 minutes. Spread the melted chocolate evenly over the top. Cool in the pan on a wire rack. Cut into 36 bars.

Cream Cheese Sugar Cookies
Submitted by: Lady Nickitta

4 cups of all purpose flour
1 teas. baking powder
1/4 teas. salt
1/4 teas. nutmeg
1/2 cup butter

1/2 cup shortening
1 8 oz. package of cream cheese
1 1/3 cup sugar
1 egg
1/2 teas. vanilla

Heat oven to 350 degrees. Combine flour, baking powder, salt and nutmeg. Cream butter, shortrning and cream cheese. Add egg and vanilla. Beat in flour mixture. Roll, cut, bake, cool and decorate.

To submit your favorite recipes to be included in the Garden of Friendship Recipe Book, please email them to Barbiel
Background graphics made especially for the Recipes Committee of the Garden of Friendship by Valatine