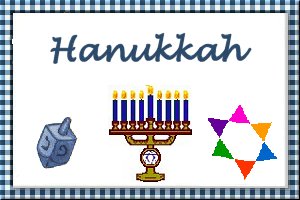 Sambusak
(Filled Beef Pastries)
Submitted by: Barbiel

Pastry
3 cups all-purpose flour
2 teaspoons salt
8 ounces (2 sticks) unsalted butter or margarine, at room temperature
1/2 cup cold water
1/2 cup sesame seeds
Making Pastry: Combine the flour and salt. Using an electric mixer, cream the butter or margarine and gradually blend in the flour mixture. Add the water. Knead until a ball forms. Let the dough rest as you prepare one of the fillings.
Cheese Filling
1-1/2 pounds Muenster cheese, grated
3 lightly beaten eggs
1 teaspoon baking powder
1 teaspoon salt
1-1/2 cups sesame seeds
Making Cheese Filling: Mix all ingredients together well.
Meat Filling
1 cup finely chopped onion
2 tablespoons olive oil
1 pound chopped kosher shoulder beef
1 teaspoon ground allspice
1 teaspoon salt
1/2 teaspoon cinnamon
1/4 cup pine nuts
Making Meat Filling: saute the onion in oil until soft and translucent, about 5 minutes. Add the chopped meat and brown it, breaking it up with a wooden spoon, about 20 minutes. Let meat cool, then add the spices and pine nuts. Preheat the oven to 400°F.
Making Sambusak:
Spread the 1/2 cup of sesame seeds on a large plate. Break off walnut size pieces of dough. Shape each into a ball and dip it lightly on one side into the sesame seeds, then roll it, seed side down, into a 3-inch round. Place a teaspoon of filling in the center of the round. Fold it over to make a half-moon and crimp the edges together tightly so that filling will not burst through. (Sambusak can be frozen at this point. Place them in a single layer on a tray lined with wax paper and freeze them. Place frozen sambusak in double plastic bags and return them to the freezer. To bake frozen pastries, place them on ungreased baking sheets and bake for 20 minutes in a 400°F oven, or until golden). Place pastries on ungreased baking sheets and bake them for 15 to 20 minutes, or until golden. Yield: about 60 pastries.

Pickled Herring
Submitted by: Barbiel
3 mild herrings
1 large Spanish onion sliced
1 teaspoon mixed pickling spices
1 lemon, sliced or 2 1/2 tablespoons lemon juice
2 bay leaves
10 peppercorns or scant 1 teaspoon cracked pepper
1 cup water
1/4 cup vinegar
1 tablespoon brown sugar
Wash herrings, removing head, tail and fins. Soak in cold water to cover for several hours. Combine spices, lemon, bay leaves, peppercorns with water, vinegar and brown sugar. Bring to boil, set aside to cool. Slice fish into 1-inch slices. Place in sterilized pickling jar. Add sliced onions and cooled liquid to jar and cover. Shake to mix contents. Set in refrigerator for 2 to 3 days. Check occasionally to shake and push down onions. Bring up bottom pieces of fish to get top pieces down into liquid.

Ricotta and Mushroom Matzah Brei
Submitted by: Barbiel
4 large eggs
1/2 cup ricotta cheese
1 tablespoon milk
salt to taste
Olive oil for frying
12 crimini (or white) mushrooms, cleaned and sliced
4 cloves garlic, minced
3 pieces matzah, broken into 1-inch squares
1/2 cup grated Parmesan cheese
Place eggs, ricotta, milk and salt in a bowl and mix well. Reserve. Pour 3 tablespoons oil into a large skillet and sauté mushrooms and garlic until soft. Remove from pan. Lightly sprinkle matzah with water and sauté in mushroom drippings until crisp, adding oil when needed. Return mushrooms to pan and mix with matzah. Add more oil. Pour egg mixture into pan, spreading evenly. Sauté until brown. Cut into four wedges. Turn wedges and brown. Sprinkle with Parmesan cheese and serve immediately. Yield: 4 to 6 servings.

To submit your favorite recipes to be included in the Garden of Friendship Recipe Book, please email them to Barbiel
Background graphics made especially for the Recipes Committee of the Garden of Friendship by Valatine