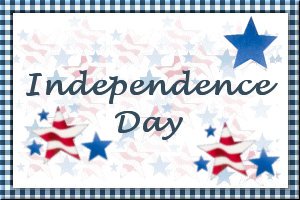 Strawberry Yogurt Cooler
Submitted by: Barbiel
2 rosehip tea bags
2 cups boiling water
2 cups plain low-fat yogurt
3 tablespoons honey
1 cup sliced strawberries
ice (crushed or not, as you desire)
Steep the tea bags in a small teapot or bowl for 10 minutes, covered. Remove tea bags. Place the yogurt, berries, and honey in a blender. Blend until smooth. Add the tea to the yogurt mixture, and blend until smooth. Serve over ice. Serves 4.

Lemon Tingler
Submitted by: Barbiel
1 1/2 cups sugar
1 cup water
1 1/2 cups fresh lemon juice (5 to 8 lemons, squeezed)
3 cups ginger ale, chilled
In small saucepan, combine sugar and water. Cook over medium heat, stirring constantly until sugar is dissolved. Remove from heat. Cool to room temperature. Add lemon juice and stir to blend. Store base mixture in tightly covered nonmetal container or jar in refrigerator. For each serving, combine 1/2 cup chilled base and 1/2 cup ginger ale in tall glass. If desired, add ice. Serve immediately. Makes 6 (1 cup) servings.

Sparklers
Submitted by: Barbiel
glasses filled with crushed ice
sparkling water
1-2 tablespoons Torani flavored syrup
blueberries, raspberries and white marshmallows
Fill glasses with crushed ice. Add 1-2 tablespoons Torani to each glass. Fill carefully with sparkling water. Garnish the top with 1 blueberry, 1 raspberry and 1 white mini marshmallow. Serve with straws. Or, if you wish, you can add a spritz of whipped cream to the top and then garnish the top in red, white and blue.

To submit your favorite recipes to be included in the Garden of Friendship Recipe Book, please email them to Barbiel
Background graphics made especially for the Recipes Committee of the Garden of Friendship by Valatine