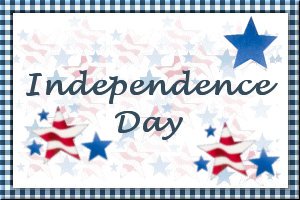 Wild Cherries
Submitted by: Ginadapooh
3.5 oz. Bacardi Gold Spiced Rum
2 ice cubes
1.5 oz black cherry soda
one drop of unsweetened cherry juice, for bite
Mix and server in a frosted cocktail glass. Serves 2-4.

Melonade
(You've heard of Lemonade now drink Melonade)
Submitted by: Bomboom
2 tablespoons water
2 tablespoons sugar
500 g peeled, unseeded melon cut into 1" pieces
1/2 cup fresh lime juice
1/4 cup tightly packed mint leaves
crushed ice-cubes
Soda water
lime slices and mint sprigs for garnish
Place water and sugar in a saucepan. Cook over moderate heat until the sugar dissolves. Remove and cool completely. In a blender, place, melon, lime juice, sugar syrup and mint leaves and blend these to make into a smooth puree. In four tall glasses place crushed ice, pour in the melon puree and top with soda water. garnish with a sprig of mint and a slice of lime. Serves 4.

Pineapple and Strawberry Punch
Submitted by: LadyLynda
4 (0.13 ounce) packages unsweetened
strawberry-flavored drink mix powder
2 (46 fluid ounce) cans pineapple juice
3 cups white sugar
4 quarts water
2 liters ginger ale
In a large punch bowl combine drink mix, pineapple juice, sugar and water. Stir until dissolved. Stir in the ginger ale. Makes 50 servings.

To submit your favorite recipes to be included in the Garden of Friendship Recipe Book, please email them to Barbiel
Background graphics made especially for the Recipes Committee of the Garden of Friendship by Valatine