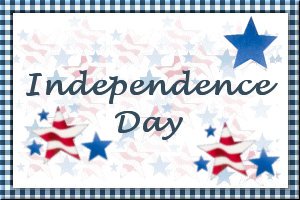 Trifle
Submitted by: Barbiel

1 cake mix
2 packets of custard or pudding mix
2 bags, 1 lb. each, frozen fruit or equivalent sliced fresh fruit
1/3 cup sugar (more or less to taste)
1 1/2 cups heavy cream, whipped (or to save time, use whipped topping)
additional fresh fruit for garnish
1/3 cup Sherry or other liquor (optional)
Prepare cake according to directions on package. Let cool completely. Prepare custard or pudding mix according to package instructions. Let cool completely. Mix fruit with Sherry. If you don't want to use alcohol, use a little water or juice instead. You want the fruit to be sitting, but not swimming, in a bit of sweetened juice. Some people like to really soak the cake in the alcohol, then add the fruit on top. I think this can tend to make the cake too soggy, so I prefer less. Whip the cream. Makes 10-12 servings..
To assemble: Trifle is very forgiving, it takes no effort to make it looks great! If you don't have a trifle bowl, like the one in the photo, use any large glass bowl. It doesn't technically have to be glass, but it looks prettier if it is. You can also make individual servings by placing the layers in large wine goblets. Cut the cakes into large chunks and cover the bottom of your dish with a layer of cake. Top with a layer of prepared fruit, then a layer of custard. Repeat the process until you are out of ingredients or the bowl is full. Top with whipped cream and garnish with fresh fruit. Chill until serving time.
To serve: Simply scoop out servings with a large spoon.
Trifle Tips and Variations:
While a sponge cake is traditional, when a white cake is called for I often like using Angel Food Cake, as it holds up to the fruit without getting soggy. The variations below are just to get you going. Use your own fantasy.
Low or No Fat Trifle: You can make a virtually fat-free trifle by using angel food cake, fat free pudding and low or no fat whipped topping
Strawberry Shortcake Trifle: Yellow or Angel Food Cake, Custard and Strawberries
Black Forest Trifle: Chocolate Cake, Cherry Pie Filling and Custard
Chocolate Raspberry Trifle: Chocolate Cake, Raspberries and Custard
Tropical Fruit Trifle: Angel Food Cake, mixed Pineapple, Mangos, Papayas, etc. and either Vanilla or Lemon Pudding, Sprinkle top with Toasted Coconut
Apples and Cream Trifle: Yellow or Spice Cake, Apple Pie Filling and Custard
Peaches and Cream Trifle: Angel Food Cake, Sliced Peaches, Optional Alcohol: Peach Schnapps or Brandy
Red, White and Blueberry Trifle: Angel Food Cake, Mixed Strawberries, Raspberries and Blueberries, Custard
Raspberry Lemon Trifle: Yellow or Lemon Cake, Lemon Pie Filling and Raspberries
Banana Cream Trifle: White or Chocolate Cake, Sliced Bananas, Custard

Chocolate Coconut Cream Surprise
Created and submitted by: Cricket
1 chocolate fudge cake mix
1 can of cream of coconut or coconut milk
1 package cherry flavored Jell-O
1 cup boiling water
1 8 ounce thawed Cool Whip
1 cup milk
1 package of coconut flavored instant pudding
shredded coconut (optional)
Maraschino cherries(optional)
Bake cake according to the package directions substituting cream of coconut for the water. Pour batter into a 9x13 inch pan and bake. While cake is still hot punch holes into cake with handle of wooden spoon. Mix the boiling water with the Jell-O and pour over the cake. Allow the cake to cool thoroughly. Mix Cool Whip, instant pudding and milk together and spread over cooled cake. Refrigerate until ready to serve. To garnish sprinkle with shredded coconut and cherries.

Yellow Cupcakes
Submitted by: JoyC
2 3/4 cups flour
2 1/2 teaspoons baking powder
1/2 cup butter
1 3/4 cups sugar
1 1/2 teaspoons vanilla
2 eggs
1 1/4 cups milk
Cream Cheese Frosting (recipe below)
Grease and lightly flour muffin tins or fill with paper baking cups. Mix together the flour, baking powder and one teaspoon of salt. Beat butter, sugar and vanilla together until light. Add one egg and beat well (for about a minute or so) and then add the other egg and repeat. Add milk and the dry ingredients to this mixture, alternately. Mix well after each addition. Pour into the muffin pans, filling each halfway. Bake at 375°F for about 20 minutes, then cool on a wire rack. Yield: 30 muffins or one single layer 1/4 sheet cake.
Alternate baking units:
Double the recipe for a 1/2 sheet 1 layer cake.
Double the recipe for a 1/4 sheet 2 layer cake.
Cream Cheese Frosting
1 8 ounce package cream cheese
1 stick butter
1 pound confectioners' sugar
2 teaspoons vanilla
Blend cream cheese and butter together. Add sugar and vanilla and beat until smooth. To thin, use milk to desired consistency.
Decorate with red, white and blue candy decorations, 4th of July picks (flags, bell, Uncle Sam) red, blue and yellow icing dye.

To submit your favorite recipes to be included in the Garden of Friendship Recipe Book, please email them to Barbiel
Background graphics made especially for the Recipes Committee of the Garden of Friendship by Valatine