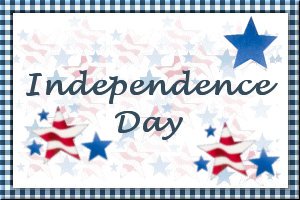 Cup-o-Mud
Submitted by: Merribuck
1 package chocolate pudding mix
chocolate graham crackers
gummy worms
Mix up chocolate pudding according to directions. Put into individual dessert cups. Crush up the chocolate graham crackers. Spread over the top of the chocolate pudding. Stick one end of a gummy worm into each dessert dish. Serves 4.

Fruit Salad
Submitted by: Merribuck
1/4 cup freshly squeezed lime juice
1/4 cup sugar
1/2 pineapple, peeled, cored, cut into 1-inch pieces
1 mango, peeled, pitted, cut into 1-inch pieces
2 kiwis, peeled and sliced
1/2 pound grapes, picked off stems
1/2 small melon, peeled, seeded, cut into 1-inch pieces
1 pint any seasonal berries
In a small bowl, whisk together the lime juice and the sugar. Place cut up fruit in a large salad bowl, pour sugar lime mixture over fruit. Taste and adjust seasonings with more lime or sugar as needed. Serves 4.

White Chocolate French Custard Bread Pudding
Submitted by: Vadi
1 qt. heavy cream
3/4 lb. white chocolate
1 qt. whole milk
1 cup sugar
4 whole eggs
15 egg yolks
3/4 tablespoon vanilla
1/4 loaf French bread
Line 12" square pan with sliced French bread and dry in oven 10 minutes at 350°F. Combine cream and milk and heat to simmer. Add chocolate and stir to melt. Whisk together sugar, egg yolks and whole eggs. Whisk in the milk mixture. Add vanilla. Pour some of the bread slices and let it soak in about 10 minutes. Then add the remainder. Can be held in the refrigerator for a few hours before baking. Bake covered at 300°F for one hour. Remove cover, reduce the oven temperature to 275°F and bake until a knife inserted into the custard comes out clean. Depending on the oven, it could take another hour or more. Serve with Rum Sauce. Serves 20 (6 ounce portions).
Rum Sauce
8 oz. dark brown sugar
8 oz. corn syrup
4 oz. Rum
1 lb. butter, melted
In a sauce pan on medium heat, melt butter and add brown sugar. Cook for 5-6 minutes until sugar granules are incorporated into the butter. Now add corn syrup and rum. Simmer for 5 minutes to allow alcohol to burn off, then serve. Serves 20 (2 ounce portions).

To submit your favorite recipes to be included in the Garden of Friendship Recipe Book, please email them to Barbiel
Background graphics made especially for the Recipes Committee of the Garden of Friendship by Valatine