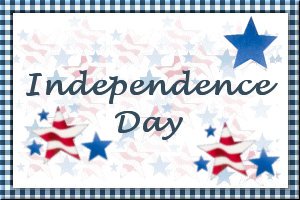 Green Pea Salad
Submitted by: Miss Bonnie Buttercup
1 can green peas
green onions
pimentos
1 hard boiled egg
mayonnaise
Cheddar cheese, chunked
paprika
salt and pepper to taste
Add peas, chopped green onions, chopped pimentos and salt and pepper. Stir around and chill in refrigerator. When ready to serve, add cheddar cheese and mayonnaise. Garnish with sliced hard boiled egg and sprinkle with paprika.

Green Beans Provencale
Submitted by: Debra
2 pounds fresh green beans, 1 1/2 inch pieces
24 small cherry tomatoes halved
1/2 cup chopped red onion
3/4 cup chopped fresh parsley
1/4 cup water
1/4 cup white wine vinegar
2 tablespoons grated parmesan
2 tablespoons Olive oil
1/2 teaspoon crumbled thyme
1/8 teaspoon pepper
1 minced garlic cloves

Steam beans, covered, for eight minutes or until just slightly soft but still crunchy. Drain, and plunge into cold water. Combine beans, tomato and onion in salad bowl. In a small bowl, combine remaining ingredients. Pour dressing over veggies and toss to coat and serve immediately.
Note: For a bit more taste, add more parmesan

Corn Pudding
Submitted by: Debra
4 tablespoons sweet butter
4 cups freshly shucked corn kernels
6 eggs
1 cup heavy cream
1 cup milk
1/2 cup all-purpose flour
1 teaspoon salt
freshly ground black pepper
2 tablespoons sugar
2 teaspoons freshly chopped thyme
Preheat the oven to 350°F. Use 2 tablespoons of the butter to grease a 2 1/2-inch deep 10-inch baking dish and set aside. Place 2 cups of corn kernels in the bowl of a food processor along with the eggs, cream, milk, flour, salt, pepper, and sugar and process for 10 seconds. Transfer the puree to a bowl; fold in the remaining corn kernels and thyme and pour the pudding into the buttered baking dish. Place the baking dish in a roasting pan and add very hot water to reach halfway up the sides of the dish. Dot the top of the pudding with the remaining butter, place in the oven and bake for 1 hour, or until the pudding is firm but still quivering. Serves 8.

To submit your favorite recipes to be included in the Garden of Friendship Recipe Book, please email them to Barbiel
Background graphics made especially for the Recipes Committee of the Garden of Friendship by Valatine