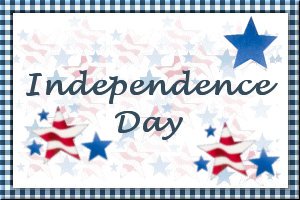 Caesar Salad with Sliced Sirloin Steak
Submitted by: Ginadapooh
1 1/2 pounds beef sirloin (1 inch thick)
Worcestershire sauce for brushing and basting
Balsamic vinegar for brushing and basting
extra-virgin Olive oil for brushing and basting
steak seasoning or coarse salt and black pepper
2 large heads romaine lettuce
(trimmed to hearts and coarsely chopped)
1 loaf garlic bread
(homemade or store bought)
Dressing:
1 tin anchovy (2 ounce), drained
4 large cloves garlic, finely chopped
1/2 cup extra-virgin Olive oil
2 teaspoons Worcestershire sauce
1 lemon, juiced
1/4 cup pasteurized cholesterol-free egg product
coarsely ground black pepper to your taste
1/2 cup grated Parmigiano
Preheat an indoor electric grill to high, outdoor gas grill to medium high or, prepare charcoal. Brush meat on both sides with Worcestershire, balsamic, and oil. Let meat rest 10 minutes. Grill meat 4 to 6 minutes on each side (that is medium-rare to medium-well range). Let meat rest another 5 to 10 minutes for juices to redistribute before you slice steak to serve. Slice meat on an angle, thinly, against the grain of the meat. To make dressing, combine anchovies, garlic, and oil in a metal or heatproof glass bowl. Place bowl on grill top and cover grill. Cook oil mixture 2 or 3 minutes or until garlic is speaking by sizzling in oil. Remove dressing from heat and beat warm oil with a fork until the anchovies break up completely and dissipates in oil. Cooked anchovies melt away easily and the flavor changes from fishy to nutty. Transfer oil mixture to a large salad bowl. Add Worcestershire, lemon juice, egg, pepper, and cheese while beating with fork. Toss greens to coat with dressing. Brown garlic bread under broiler or on outdoor grill and cut the bread into chunks. To serve, pile Caesar salad greens on plate, garnish with chunks of garlic bread (rather than traditional croutons) an extra sprinkle of cheese, black pepper; a pile of thinly sliced sirloin along side. Serves 4.

Seafood Macaroni Salad
Submitted by: Cricket
1 2/3 cups cooked macaroni
2 cans tuna or salmon
1/4 cup chopped sweet pickle
2/3 cup green onion
7 hard boiled eggs
3 1/2 ounces ripe olives
tomato wedges
Creamy Dressing:
2/3 cup sour cream
2/3 cup mayo
2 tablespoon sweet pickle juice
1 teaspoon mustard
1 teaspoon sugar
1/2 teaspoon Worcestershire sauce
dash of Tabasco sauce
Combine cooked macaroni with tuna or salmon, pickle, 3/4 of the olives and 1/2 cup onion. Add creamy dressing. Mix. Gently stir in eggs. Garnish with remaining olives, onion, eggs and tomato. Cover and refrigerate at least two hours. Serves 4.
Creamy Dressing: Mix all and pour over macaroni salad mix.
Note: Best if refrigerated overnight.

Watermelon, Lettuce and Red Spinach Salad
Submitted by: Boomboom
500 g peeled and diced watermelon, pips removed
2 small pearl onions, finely sliced
1 head lettuce, leaves separated, washed, dried, torn into small pieces
250 g young red spinach leaves wash and dried
1/2 cup crumbled cheese (can be any soft cheese)
4 spring onions cut into 2" pieces, finely sliced
2 tablespoons vinegar
1 to 2 tablespoons extra virgin Olive oil
salt and pepper to season
ice cubes and iced water

In a bowl, place sliced onion and spring onions. Cover with ice cold water and a few ice cubes. Let it soak for 15-20 minutes. Drain and pat dry. In a bowl place watermelon pieces, sprinkle with 1 tbs vinegar, toss and set aside to chill. In a bowl, whisk together remaining vinegar, olive oil, and season well with salt and pepper. In a salad bowl, place red spinach leaves, sliced onions, spring onions and lettuce. Pour the dressing over them and toss well. Scatter the watermelon over the top and garnish with crumbled cheese. Chill for 1/2 - 1 hour before serving. Serves 4.

To submit your favorite recipes to be included in the Garden of Friendship Recipe Book, please email them to Barbiel
Background graphics made especially for the Recipes Committee of the Garden of Friendship by Valatine