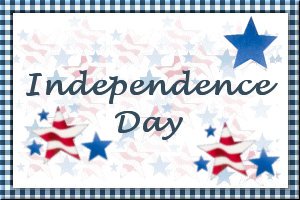 Summer Salad
Submitted by: Barbiel
1 head Romaine lettuce
1 bunch spring greens
1 small red onion
1 can garbanzo beans
3 cups chicken fajita meat, cooked and chopped
1 poblano pepper, chopped fine
In a blender combine dressing ingredients and process until smooth. Cover and chill for several hours. Just before serving place washed and dried lettuces in a large bowl. Add garbanzo beans, diced red onion, diced pepper and chicken. Slowly drizzle chilled Dressing over salad and mix. Serves 6-8.
Dressing:
1 avocado, chopped
1 cup olive oil
1/4 cup red wine vinegar
1/4 cup green onion, sliced
1 clove garlic, minced
1 tablespoon parsley, minced
1 tablespoon leaf celery, minced
salt and pepper to taste
Mix all ingredients together.

7 Layer Salad
Submitted by: SueW
1/2 bowl shredded lettuce
1/2 cup chopped celery
1 green pepper, chopped
1 sweet onion, chopped
1 package frozen small peas (cook these first, to cool)
1 pint Mayonnaise
3 tablespoons sugar
1/2 pound bacon, fry until crisp
Parmesan cheese
Fill bowl 1/2 full of lettuce. Make a layer of each of the next 4 ingredients. Mix mayonnaise and sugar, spread on top. Sprinkle Parmesan cheese all over top. Crumble bacon and sprinkle on top. Cover with plastic wrap and let stand overnight in refrigerator. Serve without stirring! Serves 4.

Macaroni Salad
Submitted by: JoyC
6-8 ounces uncooked Macaroni
2 ribs sliced celery
1/2 cup diced onions
4 large hard boiled eggs
10 each sliced salad olives
6 tablespoons Mayonnaise
4 tablespoons sweet Pickle Juice
Cook the pasta according to the package instructions, drain and rinse. Dice 3 of the dard boiled eggs to be used in the salad and slice one of the hard boiled eggs for decoration on the top of the salad. In a large bowl, combined the cooked pasta, celery, onions, diced hard boiled eggs, the salad olives. Serves 4-6.
Note: If you add a few drops of vegetable oil to the water the pasta will not stick together.
You may add 1 can drained tuna (when going to a picnic, please leave the tuna out).

To submit your favorite recipes to be included in the Garden of Friendship Recipe Book, please email them to Barbiel
Background graphics made especially for the Recipes Committee of the Garden of Friendship by Valatine