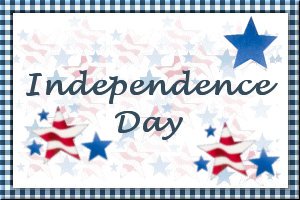 BBQ Corn with Savory Butters
Submitted by: Betty G.
12 ears fresh corn
Kitchen string
1/2 cup (1 stick) butter, softened
3 tablespoons brown mustard
1 tablespoon horseradish
1/2 cup butter, softened
2 tablespoons hot sauce
1 teaspoon chili powder
1 teaspoon garlic, minced
1/2 cup butter, softened
2 tablespoons chives, snipped
1 tablespoon Worcestershire sauce
1 tablespoon parsley, minced
1/2 teaspoon dried thyme leaves
Carefully peel back husks; remove corn silk. Bring husks up and tie securely with kitchen string. Soak corn in cold water to cover for 30 minutes. Grill corn over medium-high heat for 25 minutes or until corn is tender, turning often. Remove string and husks. Serve with either: "Horseradish Butter," "Buffalo Chili Butter," or "Herb Butter." Combine ingredients for each flavored butter; beat until smooth. Serve at room temperature. Serves 12.

Asparagus au Gratin
Submitted by: Wolfmama
1/2 cup water
1 1/2 lb. asparagus spears, trimmed
1/2 cup Swiss cheese, shredded
1/4 cup dry bread crumbs
2 tablespoons butter, melted
1/2 teaspoon dry mustard
1/8 teaspoon pepper
Heat oven to 400°F. Bring 1/2 up water to boil in 10" skillet. Add asparagus. Cook 2 minuntes. Drain (asparagus will still be crisp). Place in 10x6" baking dish. Mix remaining ingredients. Sprinkle over asparagus. Bake 8-10 minuntes or until cheese mixture is lightly browned. Serves 4.

Stuffed Cabbage Rolls
Submitted by: CanadianDeb
12 large cabbage leaves
1 egg
1/4 cup chopped onion
1/4 cup green pepper and jalapeno
salt and pepper
1 ground beef
1/2 hot Italian sausage
Sauce (below)
Immerse cabbage leaves in boiling water until they get limp and easy to handle. Drain. Combine rest of ingredients, except sauce. Mix well. Place 1/4 cup of meat mixture in center of each cabbage leaf. Fold in sides and roll ends over meat.Place in greased crock pot or greased casserole dish. Combine Sauce ingredients and mix well. Pour over cabbage rolls. Cover and cook on low 7-9 hours in crock pot or place in casserole dish in 350°F. oven, covered for 30 minutes, then uncovered for 30 min. Serve with rice. Makes 4 servings.
Sauce:
1 8z can tomato sauce
1 tablespoon brown sugar
1 tablespoon lemon juice
1 teaspoon Worcestershire

To submit your favorite recipes to be included in the Garden of Friendship Recipe Book, please email them to Barbiel
Background graphics made especially for the Recipes Committee of the Garden of Friendship by Valatine