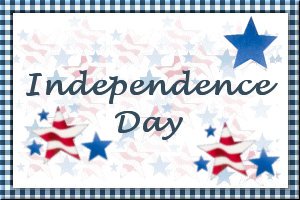 Grilled Tomatoes and Green Onions
Submitted by: Lady Seanna
1/3 cup Olive oil
1 tablespoon fresh lemon juice or wine Vinegar
2 tablespoons fresh basil, chopped
1 tablespoon shallots, chopped
1/2 teaspoon salt
1/4 teaspoon freshly ground pepper
3 large firm tomatoes, cut into slices 1/2-3/4 inch thick
10 to 12 green onions, trimmed including 4" of green tops
sprigs of fresh basil or parsley
Position an oiled grill rack 4-6 inches above the barbecue coals. In a small bowl stir together the oil, lemon juice or vinegar, chopped basil, shallots, salt and pepper. Arrange the tomatoes and onions on the rack. Grill, turning them two or three times and brushing with the mixture, about 5 minutes. Transfer the tomatoes and onions to a platter and garnish with basil and/or parsley sprigs.

Dilled Cucumbers
Submitted by: Betty G
2 medium cucumbers, peeled and thinly sliced
1/2 teaspoon salt
1/2 cup Sour cream
1 tablespoon lemon juice
2 tablespoons finely chopped green onion
1/8 teaspoon pepper
1/4 teaspoon sugar
1 tablespoon chopped fresh dill
In a small bowl, toss cucumbers with salt. Allow to stand for 10 minutes. Meanwhile, combine all remaining ingredients. Drain cucumbers and combine with sour cream mixture. Chill until ready to serve. Makes 6 servings.

Title
Submitted by:
Ingredients
Ingredients
Instructions

To submit your favorite recipes to be included in the Garden of Friendship Recipe Book, please email them to Barbiel
Background graphics made especially for the Recipes Committee of the Garden of Friendship by Valatine