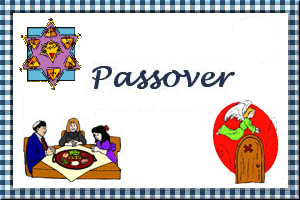 Cherry Biscotti
Submitted by: KatjaGirl

3/4 cup granulated sugar
2 eggs
1/4 cup vegetable oil
1 tablespoon orange juice
2 teaspoons grated orange peel
1-1/2 teaspoons vanilla extract
2 cups all-purpose flour
1/2 cup finely chopped walnuts
1 teaspoon baking powder
1/4 teaspoon salt
1 cup chopped dried tart cherries
1 egg white
1 tablespoon water
granulated sugar
Combine 3/4 cup sugar and eggs in a large mixing bowl. Beat with an electric mixer at medium speed, scraping bowl often, 2 to 3 minutes, or until thick and pale yellow in color. Add oil, orange juice, orange peel and vanilla; beat 1 to 2 minutes, or until well mixed. Combine flour, walnuts, baking powder and salt; gradually add to egg mixture. Mix on low speed 1 to 2 minutes, or until well mixed. Stir in cherries by hand. Turn dough onto lightly floured surface (dough will be soft and sticky). Lightly sprinkle with additional flour; knead flour into dough. With floured hands, shape into 2 (8x2-inch) logs. Place 3 to 4 inches apart on a greased baking sheet; flatten tops slightly. Combine egg white and water; brush on logs. Sprinkle with granulated sugar. Bake in a preheated 350°F oven 25 to 30 minutes, or until light brown and firm to the touch. Let cool on baking sheet 15 minutes. Reduce oven temperature to 300°. Cut logs diagonally into 1/2-inch slices with a serrated knife; arrange slices, cut-side down, on baking sheet. Bake 8 to 10 minutes; turn slices. Bake 8 to 10 minutes, or until golden brown. Remove to wire rack. Cool completely. Serves a lot.
Note: Recipe from italian jews.

Cranberry Cookie Kisses
Submitted by: KatjaGirl
3 large egg whites, at room temperature
1/4 teaspoon cream of tartar
3/4 cup sugar
1/4 cup canned cranberry sauce, whole berry
1/3 cup dried cranberries
(or 80 cranberries)
Preheat oven to 200°F. Coat 2 large sheet pans with cooking spray or cover with parchment paper. Using an electric mixer, beat egg whites and cream of tartar until stiff peaks form. Gradually beat in sugar until mixture is very stiff and shiny. Stir in cranberry sauce (you can add a few drops of red food coloring at this point, if desired). Beat for 1 minute. Drop batter by teaspoonfuls onto prepared sheet pans. Press 1 dried cranberry into the top of each cookie. Bake for 2 hours. Cool completely before removing from pans. Yield: 80 cookies.
Note: Can be stored in airtight containers.

Passover Macaroons
Submitted by: Vadi
1 1/3 cups flaked coconut
1/3 cup sugar
2 tablespoons potato starch
1/8 teaspoon salt
2 egg whites
1/2 teaspoon almond extract
Mix all ingredients together until well blended. Drop by teaspoonfuls on greased and potato starched cookie sheet. Bake at 325°F about 20 minutes or until golden around edges. Remove from cookie sheet immediately and place on platter to cool. Yield: 24 servings.
Note: These will freeze very well. You may add chocolate to the batter if desired or you may add cherries to batter. Also good if you would like to dip them in chocolate to cover. Cookies should be light gold all over as well as edges; but do not let them get too brown. At other times of the year you may substitute flour for the potato starch.

To submit your favorite recipes to be included in the Garden of Friendship Recipe Book, please email them to Barbiel
Background graphics made especially for the Recipes Committee of the Garden of Friendship by Valatine