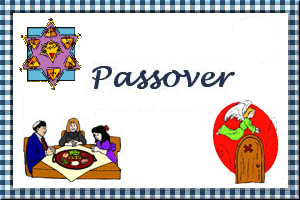 Brisket Roasted with Red Wine, Leeks, Tomato and Peppercorns
Submitted by: Merribuck

1 (5-pound) brisket or shoulder roast
1 to 2 tablespoons olive oil
2 tablespoons minced fresh rosemary
2 tablespoons plus fresh thyme leaves
4 cloves garlic, minced
3 whole leeks, cleaned and cut into 1/2-inch rings
3 cups red wine
1 (16-ounce) can tomatoes, whole
2 tablespoons whole peppercorns
whole thyme leaves
Preheat oven to 325°F. In a heavy pot or Dutch oven heat olive oil and sear the brisket until lightly browned on all sides. Remove meat from pan and let cool for several minutes. In a small bowl, combine rosemary, 2 tablespoons thyme and garlic. Rub the seared brisket all over with the herb mixture. Place leeks in the bottom of the Dutch oven and place brisket on top. Pour wine and tomatoes around brisket and sprinkle with peppercorns. Bake, covered, for 3 hours, basting frequently. Make sure the meat is fork tender when you remove it from the oven. Cool, place in refrigerator overnight and remove congealed fat from surface. Yield: 8 servings (with leftovers).
Sauce: Remove meat. Reduce the liquid in the Dutch oven by half. Strain the liquid into a saucepan and heat to a simmer. Whisk in fresh thyme leaves and salt and pepper, to taste. Return brisket to sauce and reheat before serving. Serve over egg noodles or potato latkes.

Veal Stew
Submitted by: Barbiel
1/2 cup Olive oil
3 pounds veal stew meat, cubed
4 tablespoons potato starch
8 garlic cloves, minced
3 cups chicken stock
1-1/2 cups white wine
1 tablespoon fresh rosemary (1 teaspoon dried)
1 teaspoon oregano
salt to taste
pepper to taste
Heat oil in large Dutch oven and brown the veal. Sprinkle on potato starch and stir to coat. Add garlic and saute for a few minutes. Add remaining ingredients. Simmer, covered for 1-1/2 - 2 hours, until veal is tender. Serve over mashed potatoes (or if you're Sephardic, this would be good with rice). Serves 12.

Lamb Stew
Submitted by: Barbiel
1/4 cup Olive oil
1 large onion, chopped
4 garlic cloves, minced
1 teaspoon cinnamon
1 teaspoon cumin
1/2 teaspoon ginger
1/2 teaspoon coarsely ground black pepper
3 pounds lamb stew, cubed
3 cups beef broth
2 cinnamon sticks
1 tablespoon lemon peel
1 cup pitted prunes
1 cup whole blanched almonds
salt to taste
Mix together Olive oil, onion, garlic, cinnamon, cumin, ginger and pepper in a large Dutch oven. Add meat and stir to coat. Add broth, cinnamon sticks and lemon peel. Bring to a boil, then simmer, partially covered for 1/2 hour. Stir in prunes and almonds and simmer for another 1-1/2 hours. Makes 12 servings.

To submit your favorite recipes to be included in the Garden of Friendship Recipe Book, please email them to Barbiel
Background graphics made especially for the Recipes Committee of the Garden of Friendship by Valatine