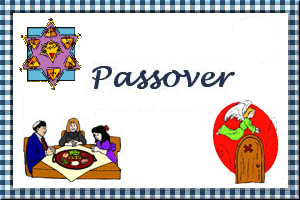 Eggplant Lasagna
Submitted by: AngelBreath
1 jar tomato sauce
1 eggplant
8 cloves garlic
2 onions
5 mushrooms
8 ounces grated Mozzarella cheese
1/2 cup Parmesan cheese
oregano
powdered garlic,
hot pepper flakes
dried rosemary
5 pieces Matzah
Cut up the eggplant into quarters and then slice very thinly, sauté in oil until it reduces into mush. Cut and chop the onions, mushrooms and garlic all together and sauté in oil, sprinkle in the spices, about a 1/4 teaspoon of each, and mix all the eggplant and onions all together. Grate the cheese, and spray pan into a small rectangular baking dish. Pour some sauce into the dish and lay down some of the Matzah into the sauce, like noodles. Spread on the sautéed veggies, Sprinkle on more spices, some Parmesan cheese and more sauce. Continue this until you use up your ingredients, ending with Mozzarella cheese on top. Bake at 350°F for about 35-40 minutes, slice up and its like lasagna very tasty.

Eggplant Casserole
Submitted by: AngelBreath
3 tablespoons oil (or a mixture of oil and water to reduce fat!)
1 large onion, chopped
1 med eggplant, peeled and cubed
1/4 cup diced green pepper
11 oz tomato and mushroom sauce
1 teaspoon salt
1/2 teaspoon pepper
2 large tomatoes, diced
1 1/2 cups matzo farfel
Sauté onions in oil til tender. Combine onions, eggplant, green pepper, tomato mushroom sauce and seasoning. Cook, covered, for 15 minutes or until eggplant is tender. Stir in tomatoes. In a 2 quart baking dish, arrange in alternate layers the vegetables and matzo farfel. Begin and end with the vegetables. Bake at 350ºF (uncovered) for 25 minutes.

Potato-Kale Casserole
Submitted by: AngelBreath
3 lbs potatoes, cooked and mashed
1 lb kale, chopped
1 onion, chopped
1 clove garlic, minced
2 tablespoons oil
salt and pepper to taste
Cook potatoes and mash. In a separate pan, sauté onion in oil, then add kale and steam, covered, until kale is soft. Remove from heat and mix with potatoes and seasonings. Pour into casserole dish and bake at 350ºF until warmed through. Makes 6-8 servings.

To submit your favorite recipes to be included in the Garden of Friendship Recipe Book, please email them to Barbiel
Background graphics made especially for the Recipes Committee of the Garden of Friendship by Valatine