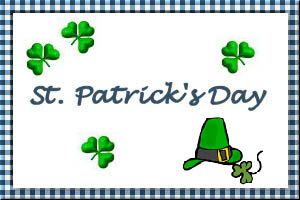 Glazed Irish Tea Cake
Submitted by: Jana
1 1/4 teaspoons baking powder
3/4 cup unsalted butter at room temperature
1/4 teaspoon salt
1 cup sugar
1 cup dried currants
2 teaspoons vanilla
2/3 cup buttermilk
2 large eggs
Preheat oven at: 325°F, with rack in center of oven. Generously grease a 9-inch (7-cup capacity) loaf pan. Dust with flour; tap pan over sink to discard excess flour. Cut piece of parchment paper or waxed paper to fit bottom of pan. Set aside. Use mixer to cream butter, sugar and vanilla until fluffy. Add eggs, 1 at a time, beating each until fluffy. Add cream cheese. Mix until well combined. Sift flour, baking powder and salt together. Put currants in small bowl. Add 1/4 cup of flour mixture to currants. Stir currants until well coated. Add remaining flour to batter, alternating with buttermilk. Mix until smooth. Use wooden spoon to stir in currants and all of the flour. Stir until well combined. Transfer batter to prepared pan. Smooth surface with spatula. Bake until well-browned and toothpick inserted into center comes out clean, about 1 hour, 25 minutes. Cake will crack on top. Let cake rest in pan for 10 minutes. Use flexible metal spatula to separate cake from sides of pan. Carefully remove cake from pan to cooling rack. Spread glaze on warm cake. Let cake cool completely. Cake can be stored 3 days at room temperature in foil. Cake can also be frozen up to 3 months, wrapped airtight. Cover with Glaze before serving. Makes 1 cake.
Glaze
3 ounces cream cheese (at room temperature)
1/2 cup sifted confectioners' sugar
1 3/4 cups cake flour
2 teaspoons fresh lemon juice
Combine sugar and lemon juice in small bowl. Stir until smooth. Cover the cake.

Irish Brown Cake
Submitted by: LisaW
2 1/2 cups flour
1 1/2 cups raisins in 2 1/2 cups water
1 cup brown sugar
2 tablespoons oil
1 teaspoon salt
2 teaspoons baking powder
1/2 teaspoon baking soda
1 egg, slightly beaten
Cook raisins to boiling, then drain, saving 1 1/2 cups water for cake. Mix all ingredients together. Bake at 325°F for 1 1/4 hours in greased and floured loaf pan. Makes one cake.

Chocolate-Orange Guinness Cake
Submitted by: LisaW
1 stick (1/4 cup) butter, room temperature
1 1/2 cups soft dark brown sugar
2 cups self-rising flour
1 1/2 teaspoons baking powder
1 pinch salt
2 rounded tablespoons Hershey's Cocoa
grated rind of 1 orange
4 eggs
1/2 cup Guinness Stout
Icing (recipe below)
Preheat oven to 375°F. Grease 2 8-9-inch cake pans. Cream the butter and sugar until light and fluffy. Sift the flour, baking powder, salt and cocoa into a bowl. Add the orange rind to the creamed butter and beat in the eggs, one at a time, including a spoonful of the measured flour mixture with each one, and beating well between additions. Gently mix in the Guinness, a tablespoonful at a time, including another spoonful of flour with each addition. If there's any flour left over, fold it in gently to mix. Blend thoroughly without over-beating. Divide the mixture between the tins, smooth down, and put the cakes into the center of the preheated oven. Reduce the heat to moderate (350°F) and bake for 35-40 minutes, or until the cakes are springy to the touch and shrinking slightly in the pans. Turn out and cool on a wire rack.
Icing:
1 stick (1/4 cup) butter, softened
1 1/2 to 2 cups confectioner's sugar
grated rind and juice of one large orange
Cream the softened butter and icing sugar together thoroughly, then blend in the grated orange rind and enough juice to make an icing that is soft enough to spread. When the cakes are cold, use half the icing to sandwich them together, and spread the rest on top.

To submit your favorite recipes to be included in the Garden of Friendship Recipe Book, please email them to Barbiel
Background graphics made especially for the Recipes Committee of the Garden of Friendship by Valatine