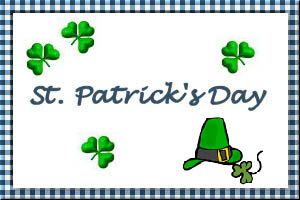 Pan-Seared Tuna
Submitted by: Lady Lynda
2 big handfuls fresh cilantro leaves, finely chopped
1/2 jalapeno, sliced
1 teaspoon grated fresh ginger
1 garlic clove, grated
2 limes, juiced
2 tablespoons Soy sauce
pinch of sugar
sea salt to taste
freshly ground black pepper to taste
1/4 cup extra-virgin Olive oil
1 (6-ounce) block sushi-quality tuna
1 ripe avocado, halved, peeled, pitted and sliced
In a mixing bowl, combine the cilantro, jalapeno, ginger, garlic, lime juice, Soy sauce, sugar, salt, pepper, and 2 tablespoons of Olive oil. Stir the ingredients together until well incorporated. Place a skillet over medium-high heat and coat with the remaining 2 tablespoons of Olive oil. Season the tuna generously with salt and pepper. Lay the tuna in the hot oil and sear for 1 minute on each side to form a slight crust. Pour 1/2 of the cilantro mixture into the pan to coat the fish. Serve the seared tuna with the sliced avocado and the remaining cilantro sauce drizzled over the whole plate.

Potato, Cabbage and Irish Bacon Casserole
Submitted by: Molly
non-stick cooking spray
3/4 pound Shredded cabbage (about 6 cups)
1 large onion, chopped
1/4 pound slab bacon (see Note)
2 tablespoons chopped parsley
1/4 teaspoon leaf thyme
salt and pepper to taste
1 pound Boiling potatoes
3/4 cup Defatted chicken broth
2 ounces Shredded L/F Cheddar cheese
Cut the bacon in 1/4 inch cubes. Pare the potatoes and slice thinly. Spray a 3-quart casserole dish with cooking spray. Layer with half of cabbage and onions. Sprinkle with half of bacon. Sprinkle with half of parsley, thyme, and salt and pepper to taste. Arrange half of potatoes over. Repeat layers ending with potatoes. Pour chicken broth over. Sprinkle with cheese. Cover. Bake in a 350°F oven for 45 minutes. Uncover and bake 15 minutes more or until top is brown.
Note: Shannon Traditional Irish brand of slab bacon is specified for this recipe.

Corn Beef Dinner
Submitted by: Teresa
3 to 5 lb seasoned corn beef
1 bag crab boil
4 Irish potatoes, peeled and quartered
1 small head cabbage, quartered sprinkled with 1 teaspoon sugar
8 ounces Sour cream
2 tablespoons horseradish
Place corned beef and crab boil in a large pot and cover with water. Bring to a boil. Reduce heat and cook uncovered on low heat for 1 1/2 to 2 hours or 30 minutes per pound. Halfway through the process, add the potatoes. Place the cabbage in steamer on top of corned beef pot. Cook until tender. Remove meat to cutting board. Cool slightly. Slice in thin slices. Serve with sauce made by combining Sour cream with horseradish, which may be adjusted to taste. Makes 6 servings.

To submit your favorite recipes to be included in the Garden of Friendship Recipe Book, please email them to Barbiel
Background graphics made especially for the Recipes Committee of the Garden of Friendship by Valatine