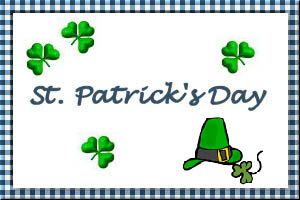 Sausage Casserole
Submitted by: Rosemary
4 sausages (I use Aberdeen Angus beef sausages)
1 onion
1 green pepper
1 carrot
4 ounces mushrooms
1 can Campbell's condensed vegetable soup
Chop the onion, pepper, carrot and mushrooms and place in the slow cooker. Chop the sausages into 4 pieces (this is optional) and add them to the vegetables. In a separate pan, heat the soup and add to the other ingredients. Do not add water to the soup as the steam when cooking will dilute it. Cook in the slow cooker for about 6 hours and serve with baked potato and/or vegetables.
Note: You can use chopped chicken, turkey, beef, pork or lamb instead of the sausages but you will need to brown the meat first and vary the soup to taste. This is great in a slow cooker.

Lamb Stew
Submitted by: Merribuck
1/2 pound thickly sliced bacon, diced
6 pounds boneless lamb shoulder, cut into 2-inch pieces
1 teaspoon salt
1/2 teaspoon freshly ground black pepper
1/2 cup all-purpose flour
2 cloves garlic, peeled and finely chopped
1 large yellow onion, peeled and finely chopped
1/2 cup water
4 cups homemade beef stock or use canned
2 teaspoons sugar
4 cups carrots, cut into 1-inch pieces
2 large yellow onions, peeled and sliced
3 pounds potatoes, peeled, quartered, cut into 1/2-inch pieces
1 teaspoon dried thyme, whole
1 bay leaf
1/2 cup dry white wine
chopped parsley
Using a large frying pan, sauté the bacon. Reserve the fat and the bacon. In a large mixing bowl place the lamb, salt, pepper, and flour. Toss to coat the meat evenly. Reheat the frying pan. In batches, toss the meat in the flour to coat evenly, then brown in the reserved bacon fat. If you run out of fat, use a little oil. Transfer the browned meat to a 10-quart stove top casserole, leaving about 1/4 cup of fat in the frying pan. Add the garlic and yellow onion to the pan and sauté until the onion begins to color a bit. Deglaze the frying pan with 1/2 cup of water and add the garlic-onion mixture to the casserole, along with the reserved bacon pieces, beef stock, and sugar. Cover and simmer for 1-1/2 hours, or until tender. Add the remaining ingredients to the pot and simmer, covered, for about 20 minutes until the vegetables are tender. Check for salt and pepper before serving. Top with the parsley garnish before serving.

Corned Beef and Cabbage I
Submitted by: Merribuck
1 3-1/2 pound fresh beef brisket
2 12-ounce bottles lager beer
2 cups water (or enough to just cover)
2 bay leaves
10 black peppercorns
1/2 cup choped parsley
2 teaspoons salt
2 tablespoons butter or olive oil
3 cloves garlic, peeled and sliced
2 cups chopped and rinsed leeks (white part only)
1 medium yellow onion, peeled and sliced
1/4 pound large carrots, cut into large pieces
3/4 pound small red potatoes
1 pound turnips, peeled and quartered
2 pounds green cabbage, cores removed and cut into sixths (secure with toothpicks)
salt and freshly ground black pepper to taste
Place an 8-to-10 quart stove-top covered casserole on the burner and add the beef, beer, water, bay leaves, peppercorns, parsley and salt. Heat a frying pan and add the butter or olive oil. Saute the garlic, leeks, and yellow onion for a few minutes and add to the casserole. Cover the pot and simmer gently for 3 1/2 hours, or until the meat is very tender (this will normally take about one hour per pound of brisket). In the last 15 minutes of cooking, add the turnips, cabbage, salt and pepper. If the vegetables are not done to your liking, cook them longer, but do not overcook. Remove the toothpicks from the cabbage before serving.

To submit your favorite recipes to be included in the Garden of Friendship Recipe Book, please email them to Barbiel
Background graphics made especially for the Recipes Committee of the Garden of Friendship by Valatine