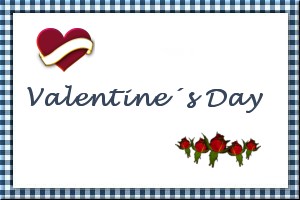 Watermelon Berry Delight
Submitted by: Pat aka Buttercup
2 1/2 pounds of watermelon
1/3 cup of cold water plus 1/4 cup of cold water
4 teaspoons of unflavored gelatin
2 tablespoons sugar
1 vanilla bean
1 pint of either blackberries, blueberries, raspberries
(or a mixture of berries)
fresh mint leaves to garnish (optional)
Smoothly line an 8-inch square glass baking dish with plastic wrap. Set aside. Remove the rind from the watermelon. Cut watermelon into chunks and remove the seeds. Puree the watermelon (approximately 4 cups) in a blender. Set aside. In a small, heat-proof bowl pour 1/3 cup of cold water and sprinkle gelatin over it. Allow the gelatin to soften, approximately 3 to 5 minutes. Combine sugar and 1/4 cup of cold water in a small saucepan over medium-high heat. Using a small paring knife, slice open the vanilla bean and scrape its seeds into the saucepan. Bring the mixture to a boil, stirring to dissolve the sugar. Pour the boiling sugar syrup over the softened gelatin and stir to dissolve the gelatin completely. Add the sugar-gelatin syrup to the watermelon puree and stir to combine. Pour the watermelon mixture into the plastic-lined dish and refrigerate until firm, approximately 6 hours or overnight. Remove the gelatin from the refrigerator. Place a cutting board over the baking dish and invert the gelatin onto the board. Peel off the plastic wrap. Cut the gelatin into 1-inch cubes. To serve, portion the berries into the dessert bowls. Arrange the gelatin cubes over the berries. Garnish with mint leaves. Yeld: 6 servings.
Note from Buttercup: Delicious and few calories !!!

Caramel Apple Salad
Submitted by: SueW
6 small apples, cut into bite-size pieces
1-8 ounce can crushed pineapple, undrained
1 small box instant butterscotch pudding
2 cups miniature marshmallows
1/4 cup chopped peanuts
1 carton Cool Whip
Mix all ingredients except Cool Whip together. Gently fold in Cool Whip. Refrigerate.

Valentine Strawberry Tiramisu
Submitted by: LisaW
1 pint fresh strawberries
1/2 cup confectioners' sugar
1 cup Mascarpone cheese
1/2 cup heavy cream
2 tablespoons coffee-flavored liqueur
18 ladyfingers
1/3 cup chilled espresso
1/2 teaspoon unsweetened cocoa powder
Cut off the tops of the strawberries and slice the berries. Reserve 2 large whole berries for garnish. In a blender, place 2 cups of strawberries and 2 tablespoons confectioners sugar; blend to puree and set aside. In a medium bowl, combine Mascarpone cheese, 1/4 cup cream, 1/4 cup sugar and liqueur. Beat with an electric mixer on medium-high speed for 1 to 1 1/2 minutes until thickened. Place 6 ladyfingers on a serving plate and brush each with approximately 1 teaspoon cold espresso coffee. Spread or pipe out 1/2 of the cheese mixture over the ladyfingers, and layer with half of the sliced strawberries. Repeat with the next 6 ladyfingers, espresso, remaining cheese mixture, and sliced strawberries. Top with remaining 6 ladyfingers. In a small mixing bowl, combine 1/4 cup heavy cream with 2 tablespoons sugar. Beat with an electric mixer on medium-high speed until just whipped, approximately 1 minute. Spread cream evenly over top layer of ladyfingers. Dust cocoa over whipped cream, and garnish with 2 reserved strawberries. Pour strawberry puree onto two serving plates. Cut Tiramisu in half, and place onto puree.

To submit your favorite recipes to be included in the Garden of Friendship Recipe Book, please email them to Barbiel
Background graphics made especially for the Recipes Committee of the Garden of Friendship by Valatine