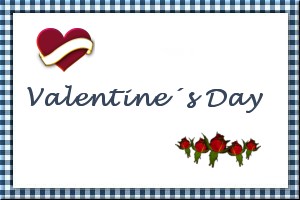 Passionate Prawn Curry
(This exotic curry will really awaken your taste buds and enliven a romantic dinner)
Submitted by: LisaW
1 lb. (450g) prepared prawns
1 onion, skinned and sliced
4 cloves of garlic
2 red chillis
2 tablespoons ground coriander
1 teaspoon salt
2 oz. (50g) ghee or cooking oil
10 fl.oz. (285ml) coconut milk
5 fl. oz. (140ml) water
pinch of ground cummin
1 inch (2.5cms) turmeric
1 inch (2.5cms) green ginger
1 tablespoon tamarind juice
Heat the ghee or cooking oil in a pan and add the sliced onion. Fry the onion until a golden brown then add the prawns and continue cooking until the prawns are browned. Sprinkle the salt over the prawns then add the spice ingredients and mix. Dilute half the coconut milk with the water and pour over the prawn mixture. Simmer the prawns until tender then add the remaining coconut milk and tamarind juice. Stir and serve while hot on a bed of plain boiled rice. Serves 3-4.

Roast Chicken
Submitted by: Barbiel
1 whole roasting chicken (about 3 pounds)
2 teaspoons salt
1 teaspoon paprika
3/4 teaspoon cayenne pepper
1/2 teaspoon onion powder
1/2 teaspoon thyme
1/2 teaspoon white pepper
1/4 teaspoon garlic powder
1/4 teaspoon black pepper
1 cup chopped onions
Combine salt, paprika, cayenne pepper, onion powder, thyme, white pepper, garlic pepper and black pepper in small bowl. Rinse chicken, inside and out. Drain well. Rub spice mixture over skin and the inside of chicken. Place in a resealable plastic bag, seal and refrigerate overnight. When ready to roast, stuff cavity with onions. Place chicken breast side down in roasting pan. Roast uncovered at 250║F (that's not a typo...it's really 250║F - Anything over 225║F is safe as long as the chicken reaches an internal temperature of at least 155║F, which this does, and more) for about 5 hours. Baste occasionally with pan juices or until pan juices start to caramelize on bottom of pan and chicken is golden brown. Serves 4.
Note: Serve with French Frieds and a very simple green salad (cucumber, lettuce, etc)

Cheesy Beef Noodle Casserole
Submitted by: SarahBrightEyes
2 cups cooked egg noodles
1 pound ground beef
1 can (15 oz.) tomato sauce
1-2 cloves garlic, minced
salt to taste
pepper to taste
1 package (4 oz.) Cream cheese, softened
1 cup Sour cream
2 green onions, chopped
1 cup grated Cheddar cheese
Preheat oven to 350░F. Spread cooked noodles in the bottom of a medium casserole dish (2 quart). In a frying pan brown ground beef and garlic. Drain and discard fat. Add tomato sauce to the meat, heat and simmer for 15 minutes. Season with salt and pepper to taste. Pour meat mixture over the noodles in casserole dish. In a small bowl combine the Cream cheese with the Sour cream and mix until smooth. Stir in green onions. Spread over meat mixture. Sprinkle Cheddar cheese over top of the cream cheese. Bake, uncovered, for 35 minutes. Makes 4 servings.

To submit your favorite recipes to be included in the Garden of Friendship Recipe Book, please email them to Barbiel
Background graphics made especially for the Recipes Committee of the Garden of Friendship by Valatine