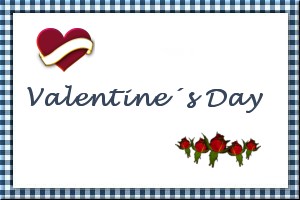 Pineapple Salsa
Submitted by: PrayingBear
1 can crushed pineapple (20 ounces) undrained
1/2 cup minced red pepper
1/4 minced green pepper
1 tablespoon minced green onion
2 teaspoon each minced cilantro and minced jalapeno's chilies
1 teaspoon lime juice
Drain 1/2 cup juice from pineapple. Combine all the rest of ingredients Serve at room temperature with heated tortilla chips or any chips your preference.

Pan-Roasted Almonds
Submitted by: PrayingBear
2 teaspoons thyme
1 teaspoon oregano
1 teaspoon basil
1/2 teaspoon garlic
1/2 teaspoon salt
1/2 teaspoon onion powder
2 teaspoons peanut oil
2 cups whole blanched almonds
In a small bowl combine seasonings. In a larger skillet heat oil. Over low heat add almonds and seasonings. Cook slowly stirring until almonds are light brown (about 10 minutes). Place mixture on paper towels to absorb excess oil. Serve warm or room temperature as a snack.

Seafood Fancies
Submitted by: Alice
8 oz. can Pillsbury refrigerator butterflake dinner rolls
7 1/2 oz. can crab meat, rinsed and drained
2 1/2 oz. can tiny shrimp, rinsed and drained
1 cup shredded Swiss cheese
1/2 cup Mayonnaise
1 tablespoon chopped onion
1 tablespoon chopped pimento
1/2 teaspoon parsley flakes
1/4 teaspoon curry powder
8 oz. can water chestnuts, drained and sliced
Heat oven to 400°F. Lightly grease cookie sheets. Separate dough into 12 pieces. Separate each piece into 3 equal layers. Place on prepared cookie sheets. In small bowl, combine crab, shrimp, cheese, Mayonnaise, onion, pimento, parsley flakes and curry powder. Spoon teaspoonful seafood mixture onto each dough piece. Top with several slices of water chestnuts. Bake at 400°F for 10 to 12 minutes or until light golden brown. Serve hot, refrigerate leftovers. Makes 36.

To submit your favorite recipes to be included in the Garden of Friendship Recipe Book, please email them to Barbiel
Background graphics made especially for the Recipes Committee of the Garden of Friendship by Valatine