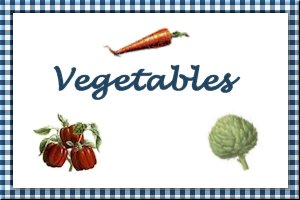 Mushroom Burgers
Submitted by: Debii
4 large portabella mushroom caps
2 tablespoons olive oil
1 teaspoon dried oregano
Salt and pepper to taste
1/4 cup balsamic vinegar
1 teaspoon dried basil
1 tablespoon minced garlic
4 ounces thinly sliced provolone cheese
Cut stems off of mushrooms, and place smooth side up in a shallow dish. In a small bowl, whisk together the vinegar, oil, basil, oregano, garlic, and salt and pepper. Pour over mushrooms. Let stand at room temperature for around 15 minutes or so, turning twice. Preheat grill for medium-high heat (or preheat the oven to about 375 degrees). Brush the grill grate with oil (although I roast the mushrooms in their original shallow metal container). Place mushrooms on the grill over medium high heat, reserving marinade for basting. Grill for 5 to 8 minutes on each side (or bake them for 8 minutes). Brush/baste with marinade frequently. Top with cheese if desired during the last 2 minutes of grilling. Serve with your favorite rolls, lettuce, tomato and other condiments of your choice.

Cauliflower Casserole
Submitted by: Kathie Maclean-Racicot
1 medium head of cauliflower
2 teaspoons salt
3 slices bacon
2 cups dill seeds
2 large or 3 medium tomatoes, sliced
Pinch of pepper

Cut cleaned cauliflower into flowerets. Place in a saucepan with 1 teaspoon of the salt. Pour boiling water on top and boil, uncovered 10-12 minutes, or until almost tender. Fry bacon until crisp, drain on paper towel. Place in a bowl the bread crumbs, dill seeds, crumbled bacon and 3 tablespons bacon fat. Make layers in a casserole in the following order, sliced tomato, salt and pepper to taste, cauliflower, bread crumbs. Repeat if necessary, until the ingredients are used, leaving bread crumbs on top. Bake in a preheated 400 degree oven 30 to 40 minutes, or until top is golden brown. Serves 4-5.

Baked Eggplant With Mushroom-and-Tomato Sauce
Submitted by: Kerry (kerbear_67)
1 peeled eggplant, cut into 1/4-inch slices
Cooking spray
1 cup chopped onion
1/2 teaspoon dried Italian seasoning
1/4 teaspoon salt
2 garlic cloves, chopped
1 8-ounce package presliced mushrooms
1/4 teaspoon black pepper, divided
1 8-ounce can no-salt-added tomato sauce, divided
2/3 cup shredded part-skim mozzarella cheese, divided
1/4 cup grated fresh Parmesan cheese

Preheat broiler. Arrange the eggplant slices on a baking sheet coated with cooking spray; broil 3 minutes on each side or until lightly browned. Preheat oven to 375 degrees. Heat a large nonstick skillet coated with cooking spray over medium heat; add onion and next 4 ingredients (onion through mushrooms). Cover and cook 7 minutes or until tender, stirring mixture occasionally. Increase heat to medium-high; uncover and cook for 2 minutes or until liquid evaporates. Spread half of mushroom mixture in bottom of a 1 1/2-quart round baking dish coated with cooking spray. Arrange half of eggplant slices over mushroom mixture; sprinkle with 1/8 teaspoon pepper. Top with 1/2 cup tomato sauce and 1/3 cup mozzarella. Spread remaining mushroom mixture over mozzarella; top with remaining eggplant slices. Sprinkle with 1/8 teaspoon pepper; top with remaining tomato sauce. Cover and bake at 375 degrees for 1 hour. Sprinkle with 1/3 cup mozzarella and Parmesan. Bake, uncovered, 5 minutes or until cheese melts. Let stand 10 minutes. Yield: 4 servings.

To submit your favorite recipes to be included in the Garden of Friendship Recipe Book, please email them to Barbiel
Background graphics made especially for the Recipes Committee of the Garden of Friendship by Valatine