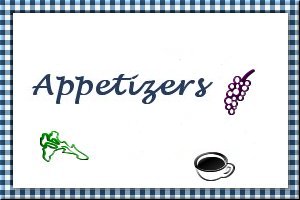 Asparagus Rolantina
Submitted by: Angelsgifts
1 pound asparagus spears, tough end removed
4 to 6 slices Swiss or Provolone cheese
4 to 6 slices prosciutto or smoked turkey breast
ground black pepper
4 tablespoons butter, melted
1 cup Italian seasoned bread crumbs
1/2 cup grated Parmesan cheese
Preheat oven to 350°F (175°C). Bring a large pot of water to a boil. Lower asparagus into the water, and cook for 1 minute, 2 minutes if the spears are thick. Lay one slice of meat on a plate. Layer a slice of cheese on top of the slice of meat. Place 3 to 4 asparagus spears at one end of the cheese and meat and sprinkle with black pepper to taste. Roll the cheese and meat up over the asparagus, and secure with a toothpick. Place asparagus rolls in a casserole dish. Once all of the asparagus rolls have been arranged in the casserole dish, pour melted butter over the entire dish. Sprinkle with bread crumbs and Parmesan cheese. Bake for 15 to 20 minutes, or until the crumb mixture has formed a crust over the asparagus rolls. Makes 4 servings.

Bacon and Tomato Cups
Submitted by: Angelsgifts
8 slices bacon
1 medium tomato, chopped
1/2 small onion, chopped
3 ounces Swiss cheese, shredded
1/2 cup mayonnaise
1 teaspoon dried basil
1 (10 pack) ready-to-bake biscuits
Preheat oven to 375°F (190°C). Lightly grease a mini-muffin tin. In a medium skillet, fry bacon. Let drain on paper towels. Crumble bacon into a medium-size mixing bowl. Mix tomato, onion, cheese, mayonnaise, and basil into the mixing bowl. Separate each biscuit into 2 biscuits and shape one biscuit at a time into the cups of the prepared mini-muffin tin. Fill biscuits with the bacon mixture. Bake for 10 to 12 minutes or until golden brown. Makes 15 servings.

Bacon Cheese Puffs
Submitted by: Angelsgifts
1 (1 pound) package bacon
2 1/2 cups shredded Cheddar cheese
2 tablespoons prepared mustard
1 cup Mayonnaise
1 loaf pumpernickel party bread
pepper to taste
Place bacon in a large, deep skillet. Cook over medium high heat until evenly brown. Drain, crumble and set aside. Preheat oven to broil. In a medium bowl combine the bacon, cheese, mustard and Mayonnaise. Stir well. Arrange party bread on a cookie sheet. Spoon mixture onto each slice of bread. Broil for 5 minutes, or until bubbly. Makes 30 slices.

To submit your favorite recipes to be included in the Garden of Friendship Recipe Book, please email them to Barbiel
Background graphics made especially for the Recipes Committee of the Garden of Friendship by Valatine