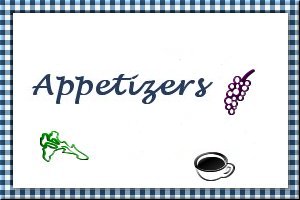 Steamed Pearl Balls
Submitted by: Angelsgifts
3/4 cup uncooked short grain rice
1/4 cup chopped water chestnuts
1 1/2 cups water
1 teaspoon cornstarch
4 dried Shiitake mushrooms
1 teaspoon minced gingeroot
1/2 cup hot water
1/4 teaspoon salt
1 lb lean, boneless pork
1/4 teaspoon pepper
1 egg
2 teaspoons low sodium Soy sauce
2 green onions, hopped
Combine uncooked rice and 1 1/2 cups cold water. Let stand 2 hours. Drain rice and place on paper towels to dry. Combine mushrooms and 1/2 cup hot water. Let stand 15 minutes. Remove and discard mushroom stems. Set aside caps. Trim excess fat from pork. With knife blade process pork 1 minute or until finely chopped. Add reserved mushrooms, egg and remaining ingredient. Process 45 seconds or until well blended. Shape pork mixture into 16 (1 in.) balls. Roll each ball in reserved rice. Arrange balls in a 10 X 6 X 2 in. baking pan. Place dish on a rack in a roasting pan. Pour water in roasting pan to the depth of 1 in. Bring to a boil. Cover roasting pan. Reduce heat to medium and steam 20 munites. Serve immediately. Serves 16.

When Pigs Fly
Submitted by: Angelsgifts
4 boneless pork chops, cut into 3/4-inch cubes
2 teaspoons vegetable oil
1 bottle (14-ounce) hot-style catsup
3 tablespoons honey
2 tablespoons lemon juice
2-3 teaspoons hot pepper sauce
1 teaspoon dried thyme, crushed
1/2 teaspoon dried rosemary, crushed
1/2 teaspoon lemon pepper
In a large skillet heat oil over medium-high heat. Cook and stir pork cubes for 4-5 minutes or until pork is just done. Remove excess fat from skillet. Reduce heat to low. Add remaining ingredients to skillet, stirring to coat pork cubes. Cover and cook about 1 minute or until heated through. Transfer to warm serving dish; serve with toothpicks. Serves 8.

Aunt Louise's Cheese Squares
Submitted by: Angelsgifts
2 large loaves white bread
2 4-oz jars of Kraft's Olde English
cheese spread
3 tablespoons Beau Monde seasoning
1 tablespoon Worcestershire sauce
Tabasco sauce
1 lb butter
Trim crust off of the bread. Mix together the remaining ingredients very thoroughly. Spread mix on 3 slices of bread. Stack on top of each other. Cut into quarters. Repeat. Freeze on a cookie tray (don't leave this step out! It is important for the texture). Keep frozen in plastic bags until ready for use. Bake for 8 minutes, at 400°F. Serve hot. Yield: about 80 squares. Serves 20.
Note: Can be kept up to 3 months.

To submit your favorite recipes to be included in the Garden of Friendship Recipe Book, please email them to Barbiel
Background graphics made especially for the Recipes Committee of the Garden of Friendship by Valatine