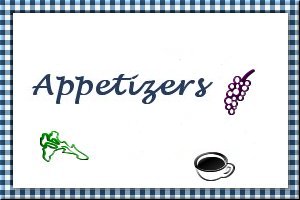 Kentucky Hot Brown
Submitted by: SassyE
(In Kentucky it is served for most any meal)
4 slices of toast12 ounces of slice turkey breast
4 cups of Mornay Sauce (below)
1/2 cup of grated Romano cheese
paprika
8 slices of tomato
8 strips of half cooked bacon
To assemble hot brown: trim toast and place on 4 individual ovenproof platters. Arrange the turkey slices over the toast and dividr the mornay sauce over each serving, covering toast and turkey compeletely. Sprinkle with grated romano cheese and dust with paprika. Place two slices of tomato opposite each other and in between 2 stripes of bacon. Place in 375°F oven for 15 minutes. Serve while piping hot (Mornay Sauce). Makes 4 servings.
Mornay Sauce
4 ounces butter
1/2 cup flour
2 cups chicken broth
2 cups scalded milk
1/2 cup grated Romano cheese
salt and white pepper to taste
In a sauce pan, melt butter and blend in flour. Remove from heat and chill.Heat broth and milk to boiling point. Add hot milk to te flour mixture while beating vigorously with a wire whisk untill sauce thickens. Season with salt and white pepper and cheese.
Note: This can be frozen to be used at a later date if you have any left over.

Fresh Salsa
Submitted by: Lady Lynda
6 tomatoes, preferably Roma (or 3 large tomatoes)
1/2 medium onion, finely chopped
1 clove garlic, finely minced
2 serrano or jalapeņo peppers, finely chopped
3 tablespoons cilantro, chopped
juice of 1 lime
1/8 teaspoon oregano, finely crushed
1/8 teaspoon salt
1/8 teaspoon pepper
1/2 avocado, diced (black skin)
Combine all of the ingredients in a glass bowl. Serve immediately or refrigerate and serve within 4 or 5 hours. Yield: 8 servings. Serving size: 1/2 cup.
Note: Fresh herbs add flavor, so you can use less salt.

New Zealand Pasties
Submitted by: Vadi
Rounds:
8 oz flour
2 oz crisco
2 oz butter (or Margarine)
1 pinch salt
2 to 3 tablespoons water
Cornish Pasties:
4 oz finely diced raw potato
4 oz ground beef
2 oz chopped onion
2 oz finely diced raw carrots
1 oz green peas (optional)
Sift the flour and salt. Rub in the Crisco and butter until a sandy texture is reached. Make a hollow in the middle and add water. Handle as little and as lightly as possible. Wrap in grease proof paper and refrigerate for 24 hours. Now it's ready to use for the Cornish Pasties. Roll out pastry to approx 1/8" thick, cut into 5" diameter rounds (I cut around a dessert dish), moisten the filling with a little water and place a generous spoonful in the middle of each round. Make sure it is in a pile not flattened out. Moisten the edges of the pastry with beaten egg. Fold in half and flute the edges. Now stand them up so the fluting is a cross the top, and push with your fingers to make the join into a wavey seam. Brush the outside of each pastie with beaten egg, and cook at 275°F 45 minutes to an hour. When cooked, pastry should be nicely browned. Makes 1 serving.

To submit your favorite recipes to be included in the Garden of Friendship Recipe Book, please email them to Barbiel
Background graphics made especially for the Recipes Committee of the Garden of Friendship by Valatine