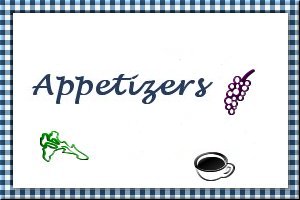 California Catsup
Submitted by: Selena
6 pounds ripe roma tomatoes cored and chopped
1 large onion chopped
2 tablespoons chopped garlic
1 1/2 cup cider vinegar
1 cup sugar
1 teaspoon ground coriander
1/2 to 3/4 teaspoon ground red pepper (cayenne)
1/2 teaspoon ground mace or nutmeg
1/4 teaspoon ground cinnamon
1 dry bay leaf
about 1 1/4 teaspoon salt
In a blender or food processor combine tomatoes onion and garlic a portion at a time and whirl until smoothly pureed. Pour mixture through a fine strainer set over a 5 to 6 quart pan stirring and pressing to push mixture through. Discard any residue left in strainer. To pan add vinegar sugar coriander ground red pepper mace cinnamon and bay leaf. Boil gently uncovered and stirring often until mixture is thick and reduced to about 4 cups 1 1/2 hours to 2 hours. Adjust heat to maintain gentle boil if mixture splatters out of pan reduce heat. Add salt to taste discard bay leaf serve warm or cool. Makes about 4 cups.

Green Mayonnaise
Submitted by: Selena
8 watercress sprigs
6 to 10 spinach leaves
5 parsley sprigs
1 1/2 cups Mayonnaise (already made)
2 teaspoons lemon juice
salt and pepper to taste (optional)
In a bowl combine watercress sprigs, spinach leaves and parsley sprigs. Cover with boiling water and let stand for about 5 minutes. Drain and rinse with cold water and drain again pressing out extra moisture. In a blender or food processor combine Mayonnaise, greens and lemon juice. Pulse until well blended. This adds flavor and color to the ready made mayo from the store. If desired, taste with salt and pepper.

Title
Submitted by:
Ingredients
Ingredients
Instructions

To submit your favorite recipes to be included in the Garden of Friendship Recipe Book, please email them to Barbiel
Background graphics made especially for the Recipes Committee of the Garden of Friendship by Valatine