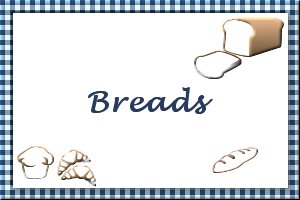 Anzac Biscuits
Submitted by: Mary Ann
1 cup rolled oats
1/2 cup brown sugar
2 tablespoons golden syrup
1 teaspoon bicarb soda
1 cup flour
3/4 cup dessicated coconut
1/2 cup butter
2 tablespoons boiling water
Preheat oven to 325°F and grease cookie trays. Mix oats, flour, sugar and coconut in a mixing bowl. In a medium saucepan, melt together butter and syrup. In a heat proof cup, mix boiling water and soda together,and add to syrup and butter mixture. Combine all ingredients. Arrange spoonfuls on cookie slides. Bake in preheated oven approx 15 minutes or till golden.

Apple Bread
Submitted by: Lady ~Debbii~
6 eggs
4 cups sugar
6 cups flour
2 teaspoons baking powder
6 cups apples, sliced
2 teaspoons vanilla
2 cups oil
2 teaspoons salt
2 teaspoons cinnamon

Beat eggs, vanilla, sugar and oil well. Add flour, salt, baking soda and cinnamon. ( Batter will be stiff. ) Add apples. Mix by hand until well blended. Fill 3 well greased and floured bread pans 2/3 to 3/4 full. Bake 45 minutes at 350°F.

Banana Bread
Submitted by: Lady ~Debbii~
1/2 cup shortening
2 eggs
2 cups flour, sifted
1/2 cup chopped nuts
1 cup sugar
3 bananas, crushed
2 teaspoons baking soda

Mix ingredients in order given. Pour into greased and floured bread pan. Bake at 350°F for 1 hour.

To submit your favorite recipes to be included in the Garden of Friendship Recipe Book, please email them to Barbiel
Background graphics made especially for the Recipes Committee of the Garden of Friendship by Valatine