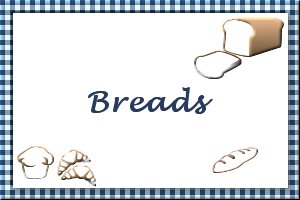 Banana Muffins
Submitted by: AngelBreath
6 tablespoons butter, melted
1/2 cup Maple syrup
1 egg
1 teaspoon Vanilla
2 ripe, mashed medium bananas which have sat overnight
1 1/2 cups flour
1/2 teaspoon salt
1 teaspoon baking powder
1 teaspoon baking soda
1/2 cup walnut pieces
Combine and add flour, salt, baking powder, baking soda and walnuts. Fill the muffin tins 2/3rds full and bake for 20-25 minutes at 400°F until lightly brown.

Raspberry Muffins 2
Submitted by: AngelBreath
1 cup whole wheat flour
2 cups unbleached flour
2/3 cup sugar
1 teaspoon cream of tartar
1 teaspoon baking powder
1 1/2 teaspoons baking soda
shake of salt
2 eggs
2/3 cup vegetable oil
2/3 cup yogurt
1 cup buttermilk
1 lemon grated peel, and juice of half
1 1/2 cups raspberries
Mix dry ingredients (flours, sugar, cream of tartar, baking powder, baking soda and salt) in one bowl. In a separate bowl mix eggs, oil, yogurt, buttermilk, lemon peel and juice. Combine the two mixtures and spoon a little of the batter (1 heaping tablespoon) into the greased muffin tins. Add raspberries to the remaining batter (in the freezer section) and finish filling the tins. This makes them easier to extract from the tins. Dust with sugar. Bake at 325°F for 20 to 25 minutes until just turning golden on the edges and the tops are firm.

Raspberry Muffins 3
Submitted by: AngelBreath
100 g butter
2 eggs
150 ml sugar
1 teaspoon Vanilla sugar
250 ml flour
1 teaspoon baking powder
2 tablespoons finely grated almonds
200 ml fresh raspberries
Melt butter and let cool. Beat eggs and sugar until pale and fluffy. Mix dry ingredients and add to egg mixture along with melted butter. Mix carefully until smooth. Fill small paper moulds 3/4 full with batter. Lightly press 3 or 4 raspberries into each mould and bake immediately at 225°C (435°F) for 10 - 15 minutes. Let muffins cool and sprinkle tops with icing sugar.

To submit your favorite recipes to be included in the Garden of Friendship Recipe Book, please email them to Barbiel
Background graphics made especially for the Recipes Committee of the Garden of Friendship by Valatine