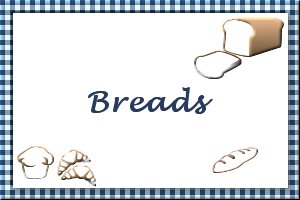 Cinnamon Raisin Biscuits 1
Submitted by: AngelBreath
2 cups Bisquick
1/2 cup milk
1/3 cup sugar
1/3 cup raisins
1 teaspoon cinnamon
Preheat oven to 425°F. Stir all ingredients together until a soft dough forms. Drop by spoonfuls onto an ungreased cookie sheet and sprinkle with additional sugar, if desired. Bake for 10-12 minutes or until golden brown. Add a glaze of powdered sugar, butter, and milk to the top of them after they are finished baking make it to suit your taste choices.

Cinnamon Raisin Biscuits 2
Submitted by: AngelBreath
2 cups unbleached flour or whole wheat pastry flour
1 tablespoon baking powder
1/4 cup brown sugar or Sucanat
1 teaspoon cinnamon
1/2 teaspoon salt
1/3 cup shortening
2/3 cup buttermilk
(or regular milk or soymilk or Sour Soy)
1/3 cup raisins
Frosting (see below)
First get out a cereal bowl. Place the raisins in it and cover them with warm tap water. Allow them to plump up while you prepare the dough. In a big bowl mix up all 5 dry ingredients, getting the salt and baking powder evenly distributed throughout the mixture. Add shortening out of the measuring cup and plop it into the flour mixture. Mix together until it is crumbly, but still has a few lumps te size of dried beans. One of the secrets of good biscuits is not to over mix at this stage. The lumps of shortening make the biscuits tender and flaky when they bake. Add the milk or buttermilk and stir up the dough. Pat the raisins dry and add them to the dough. Mix in the raisins by kneading the dough about 10 or 12 times. Pat the dough out to 1/2-inch thick. Cut with a biscuit cutter or the rim of cup or clean can. Lay the biscuits on an ungreased baking sheet or pizza pan. Bake at 450° for about 15 minutes, or until they are brown on top. Remove from the oven and allow to cool slightly. Meanwhile, mix up the Frosting ingredients.
Frosting:
1 cup powdered sugar
1 1/2 tablespoons milk
1 teaspoon Vanilla
1/4 teaspoon almond extract (optional)
The almond extract gives the frosting a special flavor, but is not necessary. Drizzle the Frosting over the biscuits.

Cinnamon Raisin Biscuits 3
Submitted by: AngelBreath
2 cups flour
3 teaspoons baking powder
1/3 cup raisins
2 teaspoons cinnamon
3/4 cup skim milk
2 tablespoons cooking oil
1/2 cup sifted powdered sugar
1 1/2 tablespoons skim milk
1/4 teaspoon Vanilla
Combine flour, baking powder, raisins, sugar, and cinnamon. Combine milk and oil; add to dry ingredients, stirring until dry ingredients are just moistened. Turn dough out onto work surface, and knead lightly 10 times. Roll dough to 1/2 inch thickness and cut into rounds with a biscuit cutter. Place on a baking sheet coated with non-stick cooking spray. Bake at 400°F for 10 to 12 minutes or until golden. Combine powdered sugar, milk, and vanilla; stir well. Drizzle over warm biscuits. Makes 18 biscuits.

To submit your favorite recipes to be included in the Garden of Friendship Recipe Book, please email them to Barbiel
Background graphics made especially for the Recipes Committee of the Garden of Friendship by Valatine