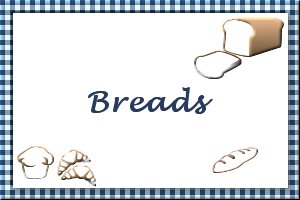 Honey-Orange and Thyme Bran Muffins
Submitted by: Lady Seanna
55 g unsalted butter, melted, plus extra for greasing the tin
55 g soft light brown sugar
150 ml Buttermilk
2 free-range eggs, lightly beaten
1/2 teaspoon soft thyme leaves
60 ml clear honey
grated zest of 2 oranges
225 g plain flour
225 g wheat bran
1 tablespoon baking powder
pinch of salt
Preheat the oven to 180°C/gas 4. Lightly butter a 12-cup muffin tin. Place the brown sugar in a bowl and combine with the melted butter, Buttermilk, eggs, thyme, honey and orange zest. In another bowl combine the flour, bran, baking powder and salt. Make a well in the dry ingredients and then fold in the buttermilk mix. Don't overwork, but combine until just mixed. Fill each muffin cup two-thirds full of the batter, then bake for 25-30 minutes until the muffins are golden and cooked through. Remove from the oven, allow to stand for 10 minutes then turn the muffins out on to a cake rack to cool completely.

Hazelnuts and Orange Biscuits
Submitted by: Lady Seanna
180 g butter
150 g caster sugar
1 large egg, lightly beaten
240 g self-raising flour, sifted
finely grated zest of 1 orange
90 – 120 g of hazelnuts, roughly chopped
Using a standing mixer or electric hand beater, cream the butter and sugar thoroughly for 4-5 minutes until pale. Mix in the egg, sifted flour, orange zest and nuts. Form mixture into two balls, then roll them out with both hands until you have a sausage, about 5cm in diameter. Wrap separately in waxed paper and foil and refrigerate, preferably overnight. Preheat the oven to 180°C/gas 4. Line a baking sheet with baking parchment. Slice the sausage into biscuits about the thickness of a pound coin. Place them on the baking sheet, leaving a bit of space between them to allow for expansion. Bake for 7-8 minutes, checking them carefully as they easily burn. Immediately lift them from the tray with a palette knife. Place on a rack to crisp.

Fruit Bread
Submitted by: Mickey Mom

Photo courtesy: Mickey Mom
2 cups sugar
3 eggs
3/4 cups oil
2 tablespoon Vanilla
3 cups flour
1 teaspoon soda
1/2 teaspoon salt
2 teaspoons cinnamon
3 cups diced fruit (apples, cherries, plums, pears, cooked pineapple tidbits, etc)
1 cup chopped nuts (optional)
Beat together sugar, eggs, oil and Vanilla. Add all other ingredients. Grease pans well, fill just a tad over 1/2 full. Bake 325°F approximatelly 1 hour 20 minutes for large loaves. For the tiny pans, 30 minutes is just about right. Check with a tooth pick or broom straw in the center for doneness.
Notes: No yeast involved.....no raising... Mix the fruit..you will have surprisingly delicious results!
Tiny pans are ideal for gift baskets!!

To submit your favorite recipes to be included in the Garden of Friendship Recipe Book, please email them to Barbiel
Background graphics made especially for the Recipes Committee of the Garden of Friendship by Valatine