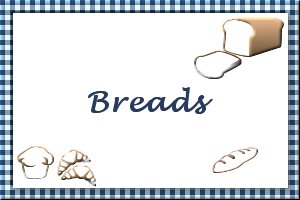 Sour Cream Banana Bread
Submitted by: Janna
1/2 cup butter (one stick)
1 cup sugar
2 eggs
1 teaspoon vanilla extract
1 1/2 cups all-purpose flour
1 teaspoon baking soda
1/2 teaspoon salt
1 cup mashed banana (2 medium bananas)
1/2 cup chopped walnuts
1/2 cup sour cream
Cream the butter with the sugar; add the eggs and the vanilla. Add the dry ingredients and mix. Add the mashed bananas, sour cream and nuts. Bake in a greased loaf pan at 350°F for one hour. Check center for doneness after one hour. May need more time.

Banana-Nut Bread
Submitted by: Sandi
1 cup firmly packed brown sugar
1/2 cup butter
2 eggs
1 1/2 cups mashed bananas, very ripe (3-4 bananas)
1 tablespoon lemon juice
2 cups sifted white flour
3 teaspoons baking powder
1/2 teaspoon salt
1 cup chopped nuts
Preheat oven to 350°F. Butter a large loaf pan. Sift the flour, baking powder and salt together. Cream the brown sugar together with the butter, then mix in the eggs. Thoroughly mix in the bananas and lemon juice, then mix in the flour mixture as quickly as possible. Fold in the chopped nuts, then pour into the prepared pan. Bake for 45 minutes to 1 hour, until a toothpick inserted in the center of the loaf comes out clean. Yields 1 loaf - Serves 6 to 8.

Hundred-Year-Old Bread
Submitted by: Kathie
1 teaspoon sugar
1/2 teaspoon dry ginger
3-4 cups hot water
1 envelope active dry yeast
2 tablespoons molasses
1 cup wheat germ
2 teaspoons salt
4-7 cups whole wheat flour
egg white or milk
2 teaspoons sesame seeds.
Packed with flavor, very nutritious, easily mixed in an electric mixer, providing you have a dough hook. No need to leaven, punch down, mold, rise again: simply knead, place in a greased bread pan, let it rise and bake. In a mixing bowl, stir in sugar, ginger and hot water. Sprinkle the yeast over it and let it stand 8-10 mins. Stir well. Add molasses, wheat germ and salt, and stir at low speed for 1 minute. Add half the flour, and stir again until well mixed. Add another cup of flour, beat at medium speed 3 minutes. Spread last cup of flour on table, turn dough out on top, roll in flour to remove stickness. Knead 5 minutes. Divide dough in half, shape and place in two buttered 9x5x3-inch loaf pans. Cover with a cloth and allow to rise in a warm place until double in bulk. This can take 1-2 hours, depending on the weather. Gently brush top with lightly-beaten egg white or milk, and sprinkle with sesame seeds. Bake in pre-heated oven at 350°F for 45-55 minutes, or until golden brown and well cooked. Remove from pan immediately, and let cool on cake rack.

To submit your favorite recipes to be included in the Garden of Friendship Recipe Book, please email them to Barbiel
Background graphics made especially for the Recipes Committee of the Garden of Friendship by Valatine