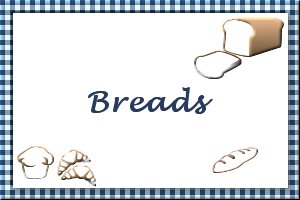 Country Biscuits
Submitted by: Barbiel
1 1/2 cups all purpose flour
1 tablespoon sugar
1 1/2 teaspoons baking powder
1/2 teaspoon salt
1/8 teaspoon baking soda
3 tablespoons solid vegetal shortening
(or unsalted margarine)
1 cup heavy cream
1 cup all purpose flour, for shaping biscuits
2 tablespoons butter or margarine, melted
Heat oven to 475°F. Spray an 8" baking pan with cooking spray. In a medium sized bowl, mix flour, sugar, baking powder, salt, and baking soda until blended. Cut in shortening with pastry blender, or work it in with fingertips until lumps are no larger than small peas. Stir in cream and let stand for 2-3 min. dough is very wet. Pour remaining 1 cup all-purpose flour onto a plate. Flour hands well. Scoop up about 2 tablespoons dough and scrape it onto the flour. Sprinkle more flour onto the dough. Gently pick up clump of dough and shape into a soft round by passing it from hand to hand, shaking off excess flour. Place in middle of prepared pan. Shape 9 more biscuits this way. Brush tops with melted butter. Bake 16-18 min or until tops are evenly brown.

Banana Chocolate Chip Muffins
Submitted by: Barbiel
1 cup (2 sticks) unsalted butter
2 cups granulated sugar
2 large eggs
4 medium mashed bananas
1/3 cup plus 1 tablespoon milk
4 cups whole wheat flour
2 teaspoons baking powder
1 teaspoon baking soda
1/2 teaspoon salt
2 cups chocolate chips
2 cups toasted walnuts, chopped
Preheat oven 325°F. Cream the butter and the sugar together on speed 3. Add the eggs, banana and milk. Mix dry ingredients together and add to the creamed butter. Add chocolate and walnuts on speed 1. Scoop into 18 greased muffin cups. Bake at 325°F for 20 minutes. Cool in pan 10 minutes. Yields: 12 muffins.

Cream Biscuits
Submitted by: Barbiel
2 cups all purpose flour
1 tablespoon double acting baking powder
3 tablespoons sugar, if desired
1/2 teaspoon salt
1 1/4 cups heavy cream
milk for brushing tops of biscuits
Into a bowl sift together the flour, baking powder, sugar, and salt, add the cream, and stir the mixture until it just forms a dough. Gather the dough into a ball, knead it gently 6 times on a lightly floured surface, and roll or pat it out 1/2-inch thick. Cut out as many rounds as possible with a 2 1/2-inch round cutter dipped in flour and transfer them to an ungreased baking sheet. Gather the scraps, reroll the dough, and cut out more rounds in the same manner until they are 10 in all. Brush the tops of the rounds with the milk and bake the biscuits in a preheated 425°F preheated oven for 15 minutes, or until they are pale golden. Transfer the biscuits to a rack and let them cool for 5 minutes. Yields: 10 biscuits.

To submit your favorite recipes to be included in the Garden of Friendship Recipe Book, please email them to Barbiel
Background graphics made especially for the Recipes Committee of the Garden of Friendship by Valatine