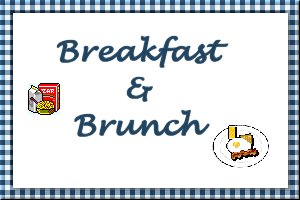 Pancakes
Submitted by: Cheri
5 cups flour
2 teaspoons salt
4 tablespoons baking powder
4 tablespoons sugar
4 eggs
4 cups milk
8 tablespoons melted shortening

Sift flour with salt, baking powder and sugar. Combine eggs, milk and shorting; add to dry ingredients, stirring just until moistened. Bake on ungreased griddle.

Buttermilk Pancakes
Submitted by: Sandi
2 cups all-purpose flour
1 teaspoon baking soda
1 teaspoon salt
2 eggs
2 cups buttermilk
2 tablespoons butter, melted

Sift together dry ingredients. Beat eggs until light. Gradually beat in buttermilk and melted butter. Make a well in middle of dry ingredients. Pour in liquid ingredients and stir until just blended. Pour batter by large spoonfuls onto a hot, greased griddle. Cook over medium heat until bubbles form all over and underside in golden. Flip and continue to cook for 2-3 minutes more. Serve warm with butter and syrup or preserves. Serves 6.

Blueberry Pancakes
Submitted by: Kathie Maclean-Racicot
1 cup all purpose flour
1 tablespoon baking powder
1/4 teaspoon salt
1 tablespoon sugar
1 egg
1 cup milk
1/4 cup sour cream
2 tablespoons melted butter
1/2 cup blueberries

Sift the flour with the baking powder, salt and sugar. Beat the egg with milk and sour cream. Pour the mixture over the dry ingredients and blend with a rotary beater until batter is just smooth. Stir in butter and fold in blueberries. Use 2 tablespoons of batter for each pancake. Yield: 12 pancakes.

To submit your favorite recipes to be included in the Garden of Friendship Recipe Book, please email them to Barbiel
Background graphics made especially for the Recipes Committee of the Garden of Friendship by Valatine