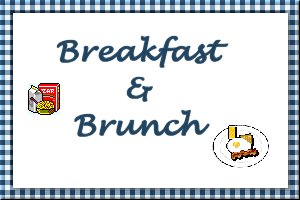 Seafood-Pita-Salad Sandwiches
Submitted by: Barbiel
1/2 lb scallops or shrimp
3/4 cup Olive oil
1 medium onion
1 garlic cloves
1 1/2 cups vegetable (such as eggplant or zucchini)
3/4 cup mushrooms
salt, pepper and spices to taste
1 1/2 cups cooked couscous
Pita bread
Cut up the vegetables into small (1/2") cubes. Slice the mushrooms. If using shrimp, peel and devein the shrimp and cut into small cubes. In a small amount of olive oil, sauté the onion and the optional garlic until the onion is soft but not quite transparent. Heat the remaining olive oil in a skillet and add the vegetable and mushrooms. Saute until the vegetables are almost soft. Taste and add salt, pepper and whatever spices strike your fancy (oregano, basil, and red pepper are good). Add the scallops or shrimp and cook until just done about a minute or two. Scallops will turn opaque and shrimp will turn pink. Do not overcook. There should be an excess of oil and fluid. If not, add more oil and briefly heat. Transfer the mixture to a bowl. Add the couscous and mix thoroughly. Chill several hours or overnight. Stuff into the Pita bread (maybe with some tomato). Serves 4.

Avocado Omelet
Submitted by: Barbiel
8 eggs
1 green onion, sliced
1 cup mushrooms, sliced fresh
1 avocado, seeded, peeled and diced
1/2 cup Cheddar cheese, shredded
salt and pepper to season
Beat eggs with fork until lemon colored. Stir in green onion, mushrooms, and avocado. Add salt and pepper to taste. Pour egg mixture into oiled 12 inch skillet; cook until bottom of omelet is set. Flip omelet over in pan to warm plate; sprinkle top with cheese. Cut into pie-shaped wedges and serve. Makes 4 servings.

Breakfast Casserole
Submitted by: LisaW
vegetable cooking spray
4 cups frozen country-style hash browns
1 medium onion, sliced
2 tablespoons margarine
2 teaspoons seasoned salt
1 lb pork breakfast sausage, browned
1 Lb bacon, fried, cumbled
1 cup shredded Cheddar cheese
12 eggs, beaten
salt and pepper to taste
Spray 13" X 9" X 2" baking dish with cooking spray. Set aside. Brown potatoes or hash browns and onions in butter, seasoning with seasoned salt. Place potatoes and onions in baking dish. Sprinkle browned sausage and crumbled bacon over potatoes. Sprinkle cheese over meat, then top with eggs. Season with salt and pepper. Bake in 350°F oven for 30 minutes, or until eggs are set in the center. Serves 8.

To submit your favorite recipes to be included in the Garden of Friendship Recipe Book, please email them to Barbiel
Background graphics made especially for the Recipes Committee of the Garden of Friendship by Valatine