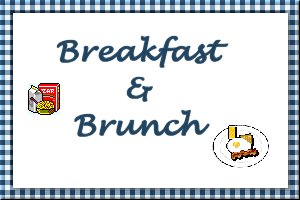 Strawberry Breakfast Puff
Submitted by: KatjaGirl
1 1/2 cups plain low-fat yogurt
1/4 cup cool whip
1 tablespoon honey
1 teaspoon banana extract
3/4 cup lowfat 1% milk
3 large eggs
1/2 cup + 1 tablespoon flour
1 tablespoon sugar
1 tablespoon margarine
2 cups hulled whole strawberries
1/2 medium banana sliced sprinkled with lemon juice
Spoon yogurt in paper towel-lined strainer; place over bowl. Refrigerate at least 3 hours or overnight to drain. Preheat oven to 400ºF. In medium bowl, combine drained yogurt, whipped topping, honey and banana extract; set aside. In blender or food processor, combine milk, eggs, flour and sugar - blend until smooth. Place margarine in 10" oven proof skillet; place skillet in oven for 3 minutes. Using pot holder to protect hands, swirl margarine to cover surface of skillet. Immediately poor in batter; return skillet to oven. Bake 25-30 minutes, until puffed and golden; slide pancake onto rack with spatula; cool 10 minutes; place on plate. Spoon yogurt mixture into center of pancake; top with strawberries and bananas. To serve cut into 6 wedges.

Down Home Creamed Eggs
Submitted by: KatjaGirl
3 cups milk
3 tablespoons all purpose flour
1/2 teaspoon salt
1/4 teaspoon pepper
6 hard-cooked eggs, thinly sliced
4 english muffins -- split, toasted
Pour milk into medium nonstick saucepan. Place saucepan over medium-high heat; stir in flour with wire whisk until well blended. Add salt and pepper. Cook and stir until bubbly and thickened. Remove from heat. Place muffin halves, cut side up, on 4 individual plates. Arrange sliced eggs evenly over muffins, using 1 1/2 eggs per serving. Spoon sauce evenly over eggs. Makes 4 servings.

Ham Brunch Pie
Submitted by: KatjaGirl
2 small onions, chopped
2 garlic cloves, minced
2 tablespoons butter
2 (10 oz. packeges) frozen spinach, thawed and well-drained
2 (14 oz. pkackege) frozen puff pastry, rolled to 1/8"
3/4 lb. Black Forest ham, sliced
1 lb. Mozzarella cheese, grated
2 red peppers, seeded and diced
8 eggs, beaten
1 egg, beaten - to glaze pastry
Saute onions and garlic in butter. Stir in spinach. Line a 10" springform pan with pastry, making sure it overlaps the sides. Layer 1/2 the ham, 1/2 the cheese, 1/2 the red pepper, 1/2 the spinach mixture into the pie shell. Pour in 1/2 the beaten eggs. Repeat layers - pan will be full. Cover with pastry and pinch the edges to seal. Trim excess pastry and slash the top to allow steam to escape. Brush top crust with beaten egg. Bake at 400°F for 15 minutes, reduce heat to 350°F and bake for 45 minutes. If the crust becomes too brown, cover lightly (don't seal) with foil. Cool the pie for 15 minutes and remove springform. Serves 10.
Note: This can be assembled the night before and cooked in the morning.

To submit your favorite recipes to be included in the Garden of Friendship Recipe Book, please email them to Barbiel
Background graphics made especially for the Recipes Committee of the Garden of Friendship by Valatine