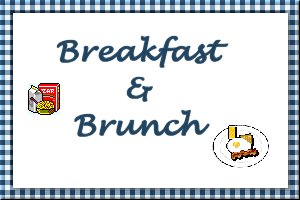 Spinach-Cheese Bake
Submitted by: BettyG
2 packages (10 oz each) frozen spinach
3 eggs, beaten
1/4 cup enriched, all-purpose flour
1 teaspoon seasoned salt
1/4 teaspoon nutmeg
1/4 teaspoon pepper
2 cups (16 ounces) Cottage cheese
2 cups (8 ounces) shredded swiss or Cheddar cheese
Cook spinach according to package instructions and drain well. Combine eggs, flour, seasoned salt, nutmeg and pepper in bowl. Mix in the cheeses and spinach. Turn into buttered 1 1/2 quart casserole. Bake at 325°F 50 to 60 minutes. Makes 6 to 8 servings.

Scrambles Eggs Deluxe
Submitted by: BettyG
6 eggs
6 tablespoons cream, milk or evaporated milk
1/4 teaspoon salt
1/8 teaspoon black pepper
1/2 teaspoon Worcestershire Sauce
1/4 cup finely shredded Cheddar cheese
3 tablespoons melted butter or margarine
1 medium sized ripe tomato cut into small cubes
1 cup 1/4 to 1/2 inch croutons
Beat eggs, milk, salt, pepper and Worcestershire Sauce together until will blended. Stir in cheese. Melt butter in large skillet or Wok. Pour egg mixture into heated pan and cook over low heat until thick and creamy. Before removing from heat, gently stir in tomatoes and croutons. Makes 4 to 6 servings.

Eggs Florentine a L'Orange
Submitted by: BettyG
1 tablespoon butter or margarine
1/2 cup chopped onion
1/4pound mushrooms sliced
1 package (10oz) frozen spinach – thawed and drained
1 teaspoon salt
1/8 teaspoon pepper
1 cup mandarin oranges or orange sections
4 eggs
Melt butter in saucepan. Add onions and cook until tender. Add sliced mushrooms and cook 5 minutes. Stir in spinach, salt, pepper and oranges. Divide the mixture equally into buttered ramekins or individual shallow dishes. Make a depression for egg in each. Bake in 350°F oven for 15 to 20 minutes. Add 1 egg to each dish and bake another 7 to 10 minutes. Makes 4 servings.

To submit your favorite recipes to be included in the Garden of Friendship Recipe Book, please email them to Barbiel
Background graphics made especially for the Recipes Committee of the Garden of Friendship by Valatine