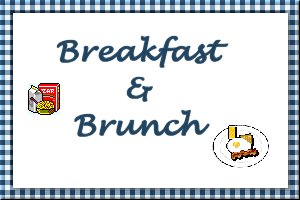 Pumpkin Pancakes
Submitted by: Praying Bear
2 cups all-purpose flour
1 tablespoon baking powder
1/2 teaspoon salt
2 tablespoons sugar
1 teaspoon pumpkin pie spice
2 eggs
1 3/4 cups milk
3 tablespoons melted butter
1 tablespoon melted butter for frying
1/2 cup cooked and mashed pumpkin or canned pumpkin
Sift together the flour, baking powder, salt, sugar and pumpkin pie spice in a large bowl. In a medium bowl, whisk the eggs and milk. Add 3 tablespoons of melted butter and the pumpkin to the wet ingredients and whisk together. Pour the mixture over the dry ingredients and stir just until blended - a few lumps are okay. Heat the remaining butter on a griddle over medium-high heat. Then pour 1/4 cup of batter for each pancake. When the flapjacks bubble on top, flip and cook until brown on other side. Makes about 20 pancakes.

Title
Submitted by:
Ingredients
Ingredients
Instructions

Title
Submitted by:
Ingredients
Ingredients
Instructions

To submit your favorite recipes to be included in the Garden of Friendship Recipe Book, please email them to Barbiel
Background graphics made especially for the Recipes Committee of the Garden of Friendship by Valatine