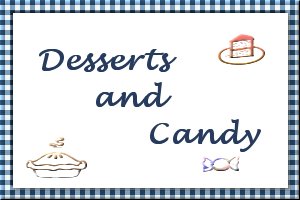 White Chocolate Pound Cake
Submitted by: Vickie B
2 tablespoons white sugar
8 1-ounce squares white chocolate
1 cup butter
2 cups white sugar
5 eggs
2 teaspoons vanilla extract
1/2 teaspoon almond extract
3 cups all-purpose flour
1 teaspoon baking powder
1/2 teaspoon salt
1/4 teaspoon baking soda
1 cup sour cream
1 1-ounce square semisweet chocolate
4 1-ounce squares white chocolate, melted
Preheat oven to 350°F. Grease one 10 inch bundt pan. Sprinkle 2 tablespoons of white sugar in the bundt pan. Chop four squares of the white chocolate and melt 4 of the others. Set aside. In a mixing bowl, cream butter and 2 cups of the sugar until light and fluffy, about 5 minutes. Add eggs, one at a time, beating well after each addition. Stir in extracts and the melted white chocolate. Combine flour, baking powder, salt and baking soda; add to the creamed mixture alternately with the sour cream. Beat just until combined. Pour 1/3 of the batter into the prepared pan and sprinkle with 1/2 of the chopped white chocolate. Repeat. Pour remaining batter on top. Bake at 350°F for 55 to 60 minutes or until a knife inserted near the center comes out clean. Melt chocolate in the top of two double boilers or in bowls in the microwave. Stir until smooth. Set aside to cool. Let cake cool in pan for 10 minutes then remove from pan and let cool on a wire rack completely. Once cool place cake on a serving dish and drizzle with melted white and semisweet chocolate. Garnish with strawberries, if desired.

Navy Cake
Submitted by: Brenda
2 eggs
1 cup oil
1 cup hot water
1 teaspoon vanilla
1 cup buttermilk or sour milk
2 1/4 cups flour
2 cups sugar
1/2 cup cocoa
1 teaspoon salt
2 1/2 teaspoons baking soda
Frosting:
1 cup sugar
3 rounded tablespoons cornstarch
1 square unsweetened chocolate
1/4 teaspoon salt
1 cup boiling water
3 tablespoons butter or oleo
1 teaspoon vanilla

Cake: Combine eggs, oil, hot water, vanilla and buttermilk. Mix well; add remaining ingredients. Bake at 350°F for 45 minutes in a greased 9x13 baking pan.
Frosting: Combine sugar, cornstarch, chocolate, salt and boiling water. Cook, stirring until thick. Add remaining ingredients. Spread hot frosting over cold cake.

Black Russian Bundt Cake
Submitted by: Brenda
1 yellow cake mix
1 instant chocolate pudding mix (5.9oz)
1/2 cup flour
1/2 cup sugar
3/4 cup water
1/4 cup Kahlua
4 eggs
1 cup oil
1/4 cup vodka
Mix all ingredients for 1 minute, on low; then on medium for 4 minutes. Spray bundt pan with cooking spray. Pour batter into prepared pan and bake at 350°F for 50-60 minutes. When cool, glaze cake with a 1/4 cup Kahlua and 1/4 cup powdered sugar.
To submit your favorite recipes to be included in the Garden of Friendship Recipe Book, please email them to Barbiel
Background graphics made especially for the Recipes Committee of the Garden of Friendship by Valatine