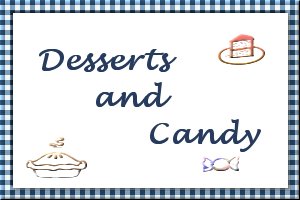 Fantasy Sponge Cake
Submitted by: Aileen W.
6 egg whites (3/4 cup), room temperature
1 teaspoon cream of tartar
1 1/2 cups sifted sugar
1 1/3 cups sifted swans down cake flour
1/2 teaspoon baking powder
1/2 teaspoon salt
6 egg yolks (1/2 cup)
1/4 cup water
1 teaspoon lemon extract

Beat egg whites with cream of tartar in a large bowl until soft mounds begin to form, using high speed of electric mixer. Beat in 1/2 cup of sugar, 2 tablespoons at a time; then beat until very stiff peaks form; do not underbeat. Sift flour with remaining 1 cup sugar, baking powder and salt into a small bowl. Add egg yolks, water and lemon extract; beat with a spoon just until blended (about 75 strokes). Carefully fold into egg white mixture, using about 30 fold-over strokes; do not stir or beat. Pour into an ungreased 10 inch tube pan; gently cut through batter to remove large air bubbles. Bake at 375°F for about 35 minutes, until cake springs back when pressed lightly. Invert and cool thoroughly in pan.

Inside Job Cupcakes
Submitted by: Aileen W.
1 package 2-layer chocolate cake mix
1 8-ounce package cream cheese
1/2 cup sugar
1 egg beaten
Dash of salt
1 6-ounce package chocolate chips
Prepare cake mix according to directions on package. Put 30 paper liners in cupcake pans. Fill each one with the cake mix. Mix cream cheese with sugar, egg, salt and chocolate chips. Spoon 1 rounded tablespoon of the cheese mixture into the cupcakes. Bake at 350°F for 20 minutes. Makes 30.

Red Velvet Cake
Submitted by: Aileen W
2 3/4 cups flour
1 1/2 cups sugar
1 cup buttermilk
1 1/2 cups vegetable oil
1 teaspoon baking soda
1 teaspoon cocoa
1 teaspoon vinegar
2 eggs
1 ounce red food coloring
1 teaspoon vanilla extract
Icing:
1 stick butter (softened)
1 cup chopped pecans
1 teaspoon vanilla extract
1 8-ounce package cream cheese (softened)
1 pound powdered sugar
Cake: Mix all ingredients together in large mixer bowl until batter is nice and smooth. Pour into 2 greased and floured 9-inch round cake pans. Bake at 350°F for about 30 minutes.
Icing: In a large mixer bowl, beat cream cheese and butter until smooth. Add in vanilla and powdered sugar and mix until smooth. Stir in pecans and spread on cooled cake
To submit your favorite recipes to be included in the Garden of Friendship Recipe Book, please email them to Barbiel
Background graphics made especially for the Recipes Committee of the Garden of Friendship by Valatine