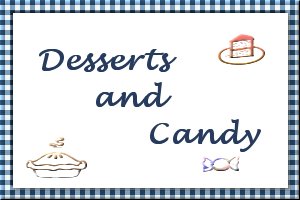 Cocoa Cola Cake
Submitted by: Lady Nickitta
2 cups flour
2 cups sugar
1 cup butter
2 tablespoons cocoa
1 cup cola
1/2 cup buttermilk
2 eggs beaten
1 teaspoon baking soda
1 teaspoon vanilla
1 1/2 cups mini marshmallows

Grease and flour 13 x 9 pan. Combine flour and sugar in mixing bowl. Melt butter, add cocoa and cola and heat to the boiling point. Cool. Pour over the flour mixture and stir to blended. Add buttermilk, eggs, soda and vanilla. Mix well. Stir in marshmallows. Bake in preheated 350°F oven for 40 minutes. Frost in pan while still hot.

The Frosting
2 tablespoons butter
2 tablespoons cocoa
1 lb. 4x sugar
6-8 tablespoons cola
1 cup chopped pecans

Combine butter, cocoa and cola in pan. Heat to boiling. Pour over 4x sugar and mix well. Stir in nuts and frost.

Citrus Pound Cake
Submitted by: Barbiel
3 cups all purpose flour
3/4 teaspoon salt
1/2 teaspoon baking powder
1/2 teaspoon baking soda
1 cup unsalted butter, softened (250 g)
2 1/4 cups sugar
4 eggs
1/3 cup orange juice
1 tablespoon orange rind, grated
2 teaspoon lemon rind, grated
3/4 cup no fat yogourt (175 ml)
Glaze:
1/3 cup sugar
1/4 cup lemon juice (50 ml)
Combine flour, salt, baking powder and baking soda; set aside. Cream butter and sugar on medium speed of electric mixer until well blended. Add eggs, one at a time, beating lightly after each addition until smooth, then beat on high speed until thick and creamy, about 5 minutes. Add rinds. Add dry ingredients alternately with yogourt and orange juice, beating on low speed until blended. Spread batter in greased and floured 10" (25 cm) tube or Bundt pan. Bake at 350°F (180°C) for 65-75 minutes, or until toothpick inserted in centre comes out clean. Cool 10 minutes in pan, then remove to wire rack. Makes one cake, serving 16.
Glaze: Heat sugar and juice together, stirring to dissolve sugar. Poke holes with fork in surface of warm cake. Brush glaze over cake, letting it soak in. Cool cake completely before slicing.

Caramel Apple Cake
Submitted by: Barbiel
1/2 cup butter, softened
1 cup sugar
2 eggs
1 teaspoon vanilla
2 cups all purpose flour
1 teaspoon baking powder
1 teaspoon baking soda
1/4 teaspoon salt
1 cup sour cream (250 mL)
2 cups peeled apples, diced
225 g CHIPITSŪ SKORŪ Toffee Bits
Topping (recipe below)
Cream butter, sugar, eggs and vanilla in large mixer bowl until light and fluffy. Combine flour, baking powder, baking soda and salt. Add to creamed mixture alternately with sour cream making 3 dry and 2 liquid additions. Fold in apples and SKOR Bits. Spread batter evenly in greased 13" x 9" (33 cm x 23 cm) cake pan. Combine all topping ingredients, mixing until crumbly. Sprinkle evenly over batter. Bake at 350°F (180°C) for 35 - 40 minutes, or until toothpick inserted in centre comes out clean. Makes one cake, serving 12.
Topping:
2 tablespoons brown sugar
1/4 cup butter
225 g CHIPITSŪ SKORŪ Toffee Bits
1/2 cup white chocolate chips

To submit your favorite recipes to be included in the Garden of Friendship Recipe Book, please email them to Barbiel
Background graphics made especially for the Recipes Committee of the Garden of Friendship by Valatine