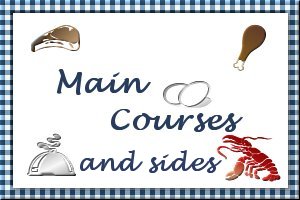 Cheese Soufflé
Submitted by: Wolfmamma
2 1/2 ounces swiss cheese comté or gruyère
1 ounce butter plus a little to butter the dish
3/4 ounces plain flour

9 ounces milk
4 eggs
Salt, pepper & grated nutmeg

Pre-heat oven to 350 degrees. Butter the soufflé dishes ; thinly grate the cheese (thin wholes of grater). Separate the egg whites from yolk and beat the whites with an electric mixer until they get thickly frothy. Prepare the béchamel (white sauce) : melt the butter in a saucepan, medium flame, and pour the flour on it while stirring with a wooden spoon until well blended. On a more gentle flame, start pouring a bit of milk and gently stir until it is incorporated ; keep doing this way with all milk. Never stop stirring. Reckon about 10 minutes until the béchamel is ready (it must get thick). Add enough nutmeg, salt & pepper, and remove from fire. Add the grated cheese, then the yolks ; turn vigourously to obtain a homogeneous mixture. Gently incorporate the egg whites with a rubber spatula. Pour the mixture equally into the 4 soufflé dishes ; fill them about 3/4. Bake in oven for about 25 minutes ; the soufflés must rise and get golden brown. Do not open oven door for they would deflate. You need to increase baking time if you use a large single dish, and vice versa. It would take around 40 minutes for 1 big dish.

Portabello Mushrooms and Chicken
Submitted by: LisaW
4 skinless, boneless chicken breast halves
2 tablespoons Olive oil
1/4 cup all-purpose flour
1 small onion, thinly sliced
2 portobello mushrooms
salt to taste
pepper to taste
1/2 cup beef broth
2 teaspoons dried tarragon
5 canned quartered artichoke hearts
1/2 cup Brandy
1/4 cup lemon juice
Lightly pound chicken breasts to even thickness. Dust chicken with flour, and add salt and pepper to your taste. In a heavy skillet, heat 1 tablespoon olive oil over medium heat. Place chicken in pan, brown on both sides, and cook through (this will take about 8 to 10 minutes). Remove from pan, and set aside. Add remaining 1 tablespoon Olive oil, and saute onions and mushrooms over medium heat for 3 to 5 minutes. Add beef broth, lemon juice, tarragon, and artichoke hearts to the pan. Heat for 2 to 3 minutes, stirring gently. Stir in Brandy, and simmer for an additional 2 to 3 minutes. Return chicken to the pan, and heat through.

Title
Submitted by:
Ingredients
Ingredients
Instructions.

To submit your favorite recipes to be included in the Garden of Friendship Recipe Book, please email them to Barbiel
Background graphics made especially for the Recipes Committee of the Garden of Friendship by Valatine