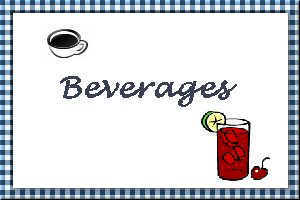 Lemon Ice
Submitted by: Jamie
4 cups water
2 cups sugar
1 cup lemon juice
Grated rind of 4 lemons
8 teaspoons crème de menthe (optional)

Boil sugar and water together 5 minutes. Add grated lemon rind and cool for 2 hours. Add lemon juice. Strain and freeze in freezer, stirring frequently until frozen. Pour crème de menthe over each serving. 8 servings.

Razzle-Dazzle Lemonade
Submitted by: Jamie
1-1/2 cups cold water
3/4 cup frozen lemonade or orange juice concentrate
1 16-ounce bottle lemon-lime carbonated beverage
4 scoops lemon or orange sherbet
Fresh or loose-pack frozen strawberries

In a blender container combine water and frozen lemonade or orange juice concentrate. Cover and blend until smooth. Stir in lemon-lime beverage. Place a scoop of sherbet in each of 4 tall glasses. Pour lemonade mixture over the sherbet. Top each with a strawberry. Makes 4 (12-ounce) servings.

Ice Cream Punch
Submitted by: Janna
1/2 (46-ounce) can Hi-C Lemonade or other brand , thoroughly chilled
1 pint vanilla ice cream, softened
1 cup Sprite, chilled
In punch bowl, combine Hi-C, Sprite and ice cream. Stir until well blended and chill.

To submit your favorite recipes to be included in the Garden of Friendship Recipe Book, please email them to Barbiel
Background graphics made especially for the Recipes Committee of the Garden of Friendship by Valatine