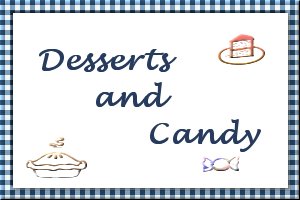 Vanillas Kifli
Submitted by: Vadi
3/4 cup butter; unsalted, at room temperature
1/2 cup sugar, granulated
2 egg yolks
1 teaspoon Vanilla
2 cups flour, all purpose
1/2 cup Vanilla sugar
2 oz (60 g) Chocolate, semi sweet
Beat butter with sugar in a large mixing bowl. Beat in yolks and Vanilla. Gradually beat in flour. Turn out onto counter and knead as you would bread until well combined. Form into a ball, cover with a bowl and let stand at room temperature for 2 hours. Preheat oven to 375°F. To form the crescents, roll about 1 tablespoon of the dough in the palms of your hands. Then continue rolling to form a rope about 3 inches long and 1/2 inch thick. Bend rope to form crescent. Repeat with remaining dough, placing on ungreased cookie sheets about 1 inch apart. Bake on centre sheet of preheated oven for about 10 to 12 minutes. Cookies should be white in colour. To prevent breaking, cool on cookie sheets for 5 minutes. Then, while cookies are still warm, carefully roll in vanilla sugar. Repeat with remaining cookies. Cool cookies completely. Meanwhile, melt chocolate in a double boiler set over simmering water. When cookies are cool, dip tips of each cookie in melted chocolate, then set on waxed paper to dry. Makes 30 servings.

Chunky Peanut Cookies
Submitted by: BettyG
1 cup vegetable shortening
1 cup packed dark brown sugar
1/2 cup granulated sugar
2 eggs
1 1/2 teaspoons Vanilla extract
2 cups all-purpose flour
1/2 teaspoon baking soda
1/4 teaspoon salt
1 1/2 cups honey-roasted peanuts
Preheat oven to 375°F. Lightly grease or spray cookie sheets. Cream shortening and sugars on medium speed until light. Mix in eggs and Vanilla. Whisk together flour, baking soda and salt. Stir into shortening mixture. Dough will be soft. Stir in nuts. Drop about 2 teaspoons of batter from a teaspoon, using a second spoon as an aid. Bake in the center of the oven for 12 minutes or until cookies have firmed up and are golden brown on the bottom. Cool cookies 2 minutes on the cookie sheet, then remove to a wire rack to finish cooling.

Peanut Butter Chocolate Chip Cookies
Submitted by: BettyG
2 sticks margarine or butter
1 cup granulated sugar
1 cup brown sugar
2 eggs
1 full cup peanut butter
1 teaspoon Vanilla
2 cups sifted all-purpose flour
1/2 teaspoon salt
1 teaspoon baking soda
1 cup chopped pecans
1 package (12 oz) chocolate chips
Preheat oven to 325°F. Cream margarine or butter with sugars until fluffy. Add eggs one at a time along with Vanilla and peanut butter. Add dry ingredients to the creamed mixture and blend well. Fold in the chocolate chips and pecans carefully. Form the dough into small balls and flatten slightly with a fork. Place greased baking sheet and bake 8 to 10 minutes until light golden brown. Makes 5 to 6 dozen cookies depending on the size you like.

To submit your favorite recipes to be included in the Garden of Friendship Recipe Book, please email them to Barbiel
Background graphics made especially for the Recipes Committee of the Garden of Friendship by Valatine