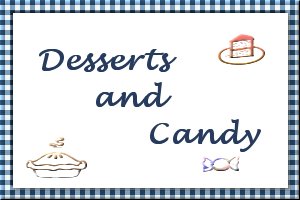 Hawaiian Fruit Platter
Submitted by: SueW
3 fresh pineapple slices, unpeeled, cut in 8 wedges
2 kiwi fruit, peeled and sliced
2 medium oranges, unpeeled, sliced, halved
1 papaya, peeled, seeded, cut in wedges
1 star fruit, sliced
1/2 pound red grapes, broken into small clusters
1 banana, peeled, sliced
2 tablespoons fresh lime juice
1/2 cup frozen pineapple juice concentrate, thawed
1/4 cup coconut
On large serving platter, arrange pineapple, kiwi fruit, oranges, papaya, star fruit and grapes. Toss banana slices with lime juice. Drain, reserving lime juice. Arrange bananas over fruit on platter. In a small bowl, combine reserved lime juice and pineapple juice concentrate; blend well. Drizzle over fruit. Sprinkle with coconut. Serves 4-6.

Jell-O Crown Jewel Salad
Submitted by: SueW
one 3-oz. package orange gelatin
one 3-oz. package cherry gelatin
one 3-oz. package lime gelatin
one 3-oz. package lemon gelatin
1/4 cup sugar
1/2 cup pineapple or orange juice
4 cups whipped topping
Prepare one 3-ounce package each orange, cherry and lime flavored gelatin separately, dissolving each package in 1 cup boiling water and adding 1/2 cup cold water. Pour each flavor into a separate 8-inch square pan. Chill until firm, at least 3 hours. Cut into 1/2 inch cubes; set aside a few of each flavor for garnish. Dissolve one 3-ounce package lemon flavor gelatin and 1/4 cup sugar in 1 cup boiling water; add 1/2 cup pineapple or orange juice. Chill until slightly thickened. Blend in 4 cups whipped topping then add gelatin cubes. Spoon into 9-inch spring-form pan. Chill overnight. Loosen by running spatula around sides. Remove sides. Garnish with reserved cubes. Serves 4.

Cider and Pear Dessert
Submitted by: Lady Seanna
600ml Gloucestershire, Herefordshire and Worcestershire Cider or Perry
125g (5oz) apricot jam
55g (2oz) brown sugar
good pinch ground ginger
4 firm cooking pears
flaked almonds, toasted (optional)
Put the cider into a pan with the jam, sugar and ground ginger. Bring to the boil and simmer for a few minutes. Stir well. Peel, quarter and core the pears and drop at once into the sauce to prevent discolouration. Put the lid on the pan and simmer gently for at least 30 minutes or until the pears are soft. Remove the cooked pears and reduce the sauce to about half by rapid boiling. Pour over the pears and leave until cold. Sprinkle with the toasted almonds and serve.

To submit your favorite recipes to be included in the Garden of Friendship Recipe Book, please email them to Barbiel
Background graphics made especially for the Recipes Committee of the Garden of Friendship by Valatine