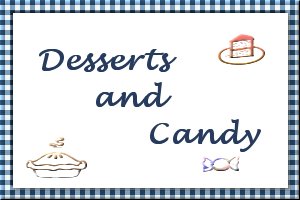 Southend Galleria Bread Pudding French Toast
Submitted by: BettyG
1 lb Tuscan-style bread (at least one day old, crust removed)
5 eggs
1 Vanilla bean
1 quart heavy cream
1 cup sugar
8 tablespoons unsalted butter
Preheat oven to 325°F. Cut bread into 1-inch cubes. In a large bowl, beat eggs well. Cut the Vanilla bean lengthwise. In a large saucepan over low heat, heat the cream, sugar and Vanilla bean, stirring constantly to dissolve all the sugar, until right below the boiling point. Gently stir the cream into the eggs. Add the bread, turning delicately with a wooden spoon (or your hands) until the bread soaks up all the liquid. Pour into a greased 9-inch-by-12-inch pan, cover with foil and bake in a Bain Marie for 40 minutes. Remove from the oven and cool. Refrigerate for 12 hours until firm. Cut the bread pudding into 1-inch slices. Melt 1 T. butter in a nonstick frying pan over medium heat. Sauté two slices until both sides are golden, turning once. Repeat for the remaining slices. Makes 6 servings.

Watermelon Ice Cream
Submitted by: Lady Lynda
4 quarts watermelon pieces with juice
1 quart heavy cream
2 cups sugar
8 egg yolks
1 pound semi- sweet chocolate chips
Split the watermelon in half, reserving the other half for a later use. Using a large spoon, remove the fruit from the halved watermelon. Using your hands and knife, remove all seeds from watermelon and discard. Dice watermelon into 2 inch pieces and put in a large bowl with the juice. In a large saucepan over medium heat, combine heavy cream and sugar. Bring the mixture up to a simmer. Whisk the egg yolks until smooth and temper into the hot cream mixture. Cook the egg mixture for four minutes. Remove from the heat. Pour hot cream mixture over watermelon pieces and mix thoroughly. Cool to room temperature. Using a hand held blender puree the mixture until smooth and strain. Add the ice cream mixture with the chocolate chips to the ice cream machine. Follow ice cream machine directions. Serve ice cream or scoop out ice cream and place ice cream back into the empty half of watermelon. Cover with plastic wrap. Freeze until very firm. To serve, slice watermelon into 1 inch slices. Yields: 1 gallon ice cream.

Turkish Delight
Submitted by: Vadi
rind of 1 medium lemon
rind of 1 medium orange
1/4 cup (2 fl oz) orange juice
2 tablespoons lemon juice
3 cups caster sugar (superfine)
1/2 cup (4 oz) water
2 tablespoons gelatine
1 cup (8 fl oz) water, extra
2/3 cup cornflour (cornstarch)
3-4 drops orange or rose flower water
red food colouring
1/2 cup icing (confectioners) sugar
Line base and sides of a deep 17 cm (6 3/4 inch) square cake tin with aluminum foil, leaving edges overhanging. Brush foil with oil or melted butter. Remove white pith from rinds. Combine rinds, juices, sugar and water in large heavy-based pan. Stir over medium heat without boiling until sugar has completely dissolved. Brush sugar crystals from side of pan with a wet pastry brush. Bring to boil, reduce heat slightly and boil without stirring for 5 minutes or boil until a teaspoon of mixture dropped into cold water forms long threads, or if using a sugar thermometer it must reach 105°C (221°F). Combine gelatine with 1/2 cup (4 fl oz) extra water in bowl. Stir over hot water until dissolved. In separate bowl combine cornflour with remaining water, mix until smooth. Add gelatine and cornflour mixtures to sugar syrup. Stir over medium heat until mixture boils and clears. Stir in flower water and a few drops red food colouring. Strain mixture into tin. Refrigerate over night before serving.

To submit your favorite recipes to be included in the Garden of Friendship Recipe Book, please email them to Barbiel
Background graphics made especially for the Recipes Committee of the Garden of Friendship by Valatine