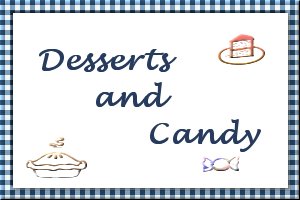 Cinnabon Cinnamon Rolls Clone
Submitted by: Sugie
DOUGH:
1/4 cup warm water
1 cup milk, room temperature
1 large egg, beaten
1/4 cup butter, softened
1 tablespoon sugar
1/2 teaspoon salt
4 cups all purpose white flour
1/2 package instant vanilla pudding mix (3.4 oz box)
1 tablespoon bread machine yeast

FILLING:
1 cup brown sugar, packed
1 tablespoon cinnamon
1/4 cup butter, softened
CREAM CHEESE CINNAMON FROSTING:
1/2 teaspoon cinnamon
4 ounces cream cheese, softened
1/4 cup butter, softened
1/2 teaspoon vanilla
1/2 tablespoon milk
1 1/2 cups powdered sugar
Dough: (Add the dough ingredients, in the order listed, to the bread machine and prepare using the dough setting. On a lightly floured surface, roll out to an 18" by 30" rectangle. The dough can also be handmade. If you use regular yeast, you may want to let the rolls proof for 15-30 minutes after assembly). Filling In a small bowl, mix brown sugar and cinnamon. Spread the softened butter over the dough and evenly sprinkle on the sugar and cinnamon mixture. Starting at the long edge of the dough, roll up tightly. Mark the roll every 2 inches. With a thread cut the roll by placing the thread under the roll at your mark, crisscross over and pull to cut. Place rolls into greased 8" or 9" baking pans 2 inches apart. Cover and let rise in a warm, draft free place until almost double, approximately 1 hour. After rising, rolls should be touching each other and the sides of the pan. Bake at 350 degrees for 15 to 20 minutes, or until golden brown.
Cream Cheese Cinnamon Frosting: In a small bowl, mix cream cheese, butter, vanilla and milk. Add powdered sugar and cinnamon and mix until smooth. Spread on warm rolls and serve immediately. This recipe has been adjusted so that the dough can be prepared in your bread machine. These will taste most like the originals if you use Makara Cinnamon (available at the Cinnabon Stands) instead of conventional powdered cinnamon from the supermarket.

Blackberry Turnovers
Submitted by: Sugie
5 cups flour
2 teaspoons baking powder
1 teaspoon salt
1 teaspoon vanilla extract
3/4 cup milk
8 tablespoons butter
8 tablespoons vegetable shortening
1 and 1/2 cups sugar
2 eggs
5 cups blackberry jam
Confectioner's sugar

Combine flour, baking powder and salt in a bowl. In another bowl, add the vanilla to the milk and reserve. Cream the butter with the shortening and sugar together and mix well. Beat in the eggs. Add about 1 cup of the flour mixture and, when mixed well, add about 1/4 cup of the milk mixture. Repeat the process until all flour and milk are used and beat well the entire time. Divide dough into 24 equal sized balls. Refrigerate dough balls for about 1 hour. To make turnovers, take each dough ball and roll it into a circle about 8 inches in diameter on a lightly floured surface. Spoon about 3 tablespoons of the blackberry jam into the center of the circle and spread it around, leaving about 1/2 inch of the outside of the circle plain. Moisten the outside edge of the dough with a little bit of water on your finger and then fold the dough to make a half circle. Crimp the curved edge with a fork and then poke a few holes in the top of the turnover. Place turnovers on a cookie sheet that has been greased with butter or non-stick spray and bake the turnovers in a preheated 375 degree oven for about 20 minutes. Allow turnovers to cool and then sprinkle with Confectioner's sugar before serving.
The Skinny: Use lowfat milk and your favorite sugar and egg substitute.

Easy Peach Cobbler
Submitted by: Sandi
16-ounce can sliced peaches, undrained
1 cup all purpose flour
1 1/4 cups sugar, divided
1 cup milk
2 teaspoons baking powder
1/8 teaspoon salt
1/2 cup butter

In a medium saucepan, over medium heat, cook peaches until boiling. In a medium bowl, mix flour, one cup sugar, milk, baking powder and salt. In a 2-quart casserole dish, melt butter. Pour batter over butter. Add peaches; do not stir. Sprinkle remaining sugar over entire casserole. Bake at 400 degrees for 20 to 30 minutes. Serve with ice cream or whipped cream. Makes 6 servings.

To submit your favorite recipes to be included in the Garden of Friendship Recipe Book, please email them to Barbiel
Background graphics made especially for the Recipes Committee of the Garden of Friendship by Valatine