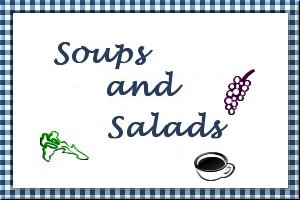 Peppercorn-Parmesan Ranch Dressing
Submitted by: Deelight
2 cups mayonnaise
2 cups buttermilk
2 teaspoons parsley, chopped
2 teaspoons onion, pureed
1/8 teaspoon dill
1/4 teaspoon garlic, minced
salt to taste
2 teaspoons cracked black pepper
1/2 cup Parmesan, grated

Mix all ingredients well. Chill before serving. Make your ranch from scratch or simply add the 2 teaspoons of cracked pepper and the 1/2 cup of grated Parmesan to 4 cups of prepared ranch style dressing. Makes about 4 1/2 cups

French Dressing
Submitted by: Wolfmamma
1 cup oil
1 cup sugar
1/2 cup ketchup
1/2 cup white vinegar
2 teaspoon onion powder
1 teaspoon garlic powder
1 teaspoon paprika
3/4 teaspoon celery seed
Mix ingredients well. Put in bottle and store in refrigerator.

Raspberry Dressing
Submitted by: Barbiel
1/2 cup raspberry vinegar
1/4 cup fresh or frozen raspberries
1/4 cup honey
1/2 cup fresh basil leaves
3/4 cup extra-virgin olive oil
salt and pepper to taste
In a blender or food processor, combine raspberry vinegar, raspberries, honey, and basil; whirl 1 minutes or until well blended. With the motor on, add olive oil in a slow steady stream, whirling until dressing is smooth. Store, covered, in the refrigerator. Serve at room temperature. Yields 1 cup.

To submit your favorite recipes to be included in the Garden of Friendship Recipe Book, please email them to Barbiel
Background graphics made especially for the Recipes Committee of the Garden of Friendship by Valatine