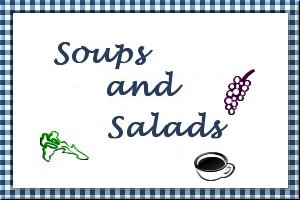 Gorgonzola Dressing
Submitted by: Barbiel
6 cups blue cheese
2 bunches of green onion chopped
3 tablespoons garlic, sliced
6 dashes of Tobasco
2 ounces Worcestershire
1/2 tablespoons salt/pepper
2 cups milk
6 cups sour cream
Wisk ingredients thoroughly in a big steel bowl and store.

Caesar Dressing
Submitted by: Barbiel
3 eggs
2 lemon's juice
3 teaspoons garlic powder (or fresh sliced one)
5 dashes Tobasco
2 tablespoons Worcestershire
2 tablespoons wine grain mustard
1 can anchovy
1 cup Parmesan cheese
Blend with oil gradually until the thickness of the dressing stops its rotation in the food processor.

Anchovy Yogurt Dressing
Submitted by: Barbiel
1/2 cup low-fat yogurt
1/8 teaspoon white pepper
1 tablespoon Salflower
1 garlic colve, minced
2 tablespoons white vinegar
2 tablespoons parsley, chopped
1 tablespoon oil
1 tablespoon anchovy paste
dash of red (cayenne) pepper
dash of salt
Place all ingedients in a blender and process until smooth. Refrigerate to blend flavors. Adjust seasoning before serving. Makes about 3/4 cup, serving 12.
Note: Excellent dressing for vegetables, pasta, fish or salads.

To submit your favorite recipes to be included in the Garden of Friendship Recipe Book, please email them to Barbiel
Background graphics made especially for the Recipes Committee of the Garden of Friendship by Valatine