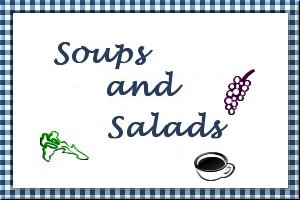 Blush Dressing
Submitted by: Barbiel
1/4 cup red wine vinegar
1 shallot, peeled, quartered
1 teaspoon green peppercorns in brine drained
1/2 teaspoon seasoned salt
2 tablespoons light brown sugar
1/3 cup light olive oil
Combine vinegar, shallot, peppercorns, salt and sugar in blender. Pulse until peppercorns are finely chopped. With motor running, add oil in slow, steady stream. Add to any green salad your preference. Yield: 3/4 cup.

Buttermilk and Cucumber Dressing
Submitted by: Barbiel
1 medium cucumber, seeded and chopped
1 1/2 cups buttermilk
1 clove garlic, crushed
1/2 teaspoon salt
1/4 cup red wine vinegar
2 teaspoons prepared horseradish
1 teaspoon dill weed
1 teaspoon mild paprika
Puree everything together in a blender or food processor. Yield: 2 3/4 cups.

Smoked Tomato Dressing
Submitted by: Barbiel
1 large fresh tomato (8 oz.), peeled
2 1/2 tablespoons Olive oil
3/4 teaspoon Liquid Smoke
2 tablespoons sugar
1/4 teaspoon salt
1/8 teaspoon garlic, finely diced
1 teaspoon capers, finely diced drained
1 2/3 cups mayonnaise
2-3 tablespoons fresh parsley, finely diced
Cut tomato in half horizontally. Squeeze out all juice and discard. Chop tomato into bite-size pieces. In a bowl, combine olive oil, Liquid Smoke, sugar, salt and garlic. Add chopped tomato. Marinate 45 minutes. After marinating, place tomato mixture in container of blender and blend 1 to 2 minutes. Add capers, mayonnaise and parsley. Blend an additional 3 to 5 minutes. Refrigerate before serving. Makes 3 servings.
Note: Can be easily doubled.

To submit your favorite recipes to be included in the Garden of Friendship Recipe Book, please email them to Barbiel
Background graphics made especially for the Recipes Committee of the Garden of Friendship by Valatine